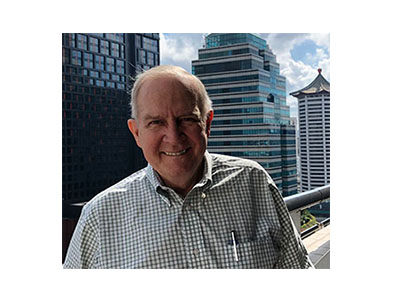 Email Jim at jim.thompson@ipulpmedia.com
As we continue to think about quality in a different way this month, I have to say quality is attitude. I have seldom seen an angry person produce quality services or products. Likewise, I have never seen a glib, happy-go-lucky person produce quality either.
Let's face it, quality is serious business. It can be a complicated business, too.
Way in the past, among other duties, I was in charge of the technical department in an integrated paperboard mill and carton plant. We got a call from a major brewery, one we wanted to make into a major customer (that never happened, they always viewed us as the supplier who could help them out when they had special runs, or their other suppliers were capacity limited). They had two truckloads of product we had shipped them that they were threatening to reject.
The carton plant manager and I jumped on a plane to go to the brewery. As an aside, the trip itself could have been a pilot for the movie, "Planes, Trains, and Automobiles" the highlight of which was a ten-hour taxicab ride. A story for another day.
Anyway, when we got to the plant, they told us the foam in the graphic on the cartons (it was a glass full of beer) was "too pink." Now, this was not being examined on a light table or anywhere a controlled and known light source existed, this all took place in a conference room. We had brought with us the specifications for these cartons and the results of our statistically significant random testing. The carton graphics were within specification.
We pointed this out to the customer. They agreed. But they still thought the cartons were too pink. The important issue of the day was that we kept the two truckloads of cartons sold.
We went home and tweaked the specifications a bit to assure future cartons would not have foam that was too pink. We also met with the printing crews and explained the issue to them. We were careful for we did not want to make them angry or have them show disrespect for this customer.
In the end, all turned out well. The customer never made us into a top tier supplier, but we continued to receive the size orders we had been receiving. While I was in my role, we never had another complaint like this one.
Be safe and we will talk next week.
________
Other interesting stories: