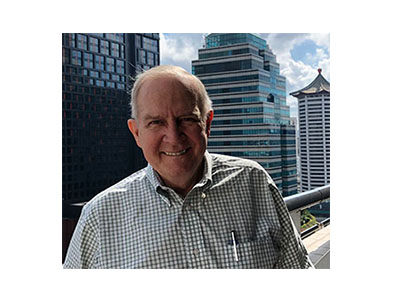 Email Jim at jthompson@ipulpmedia.com
I have written, talked and mentored on this subject for decades. Since we launched our jobs website, onlypulpandpaperjobs.com, a couple of years ago, my observations and mentoring tasks have only grown. I find myself constantly explaining the same conditions over and over again. In fact, I recently wrote an article on LinkedIn about this subject. I will be borrowing from it some here, although I am not going to quote it directly. I am focusing mostly on new career entrants in this column although I have seen some older folks that do not understand these matters, either.
Acquiring a job is a sales effort. Since most don't aspire being in the sales department, this is a tough thing to do, for you do have to sell yourself in this one instance. Of course, once you land in a company, you'll have to sell your ideas, but let's not terrify you to start with, so ignore this sentence for the time being.
We will cover three topics this week.
The first thing to keep in mind is that once you leave the world of academia, the whole business of business involves money (it did in academia, too, but as a student you did not notice this so much).
So, topic one, once you leave campus, is that friendly independent recruiter you are dealing with only see you as dollar signs (or whatever the symbol is in your currency). It is important for you to know what kind of business model that recruiter follows. Are they a contingency recruiter or do they follow the retained search model? Here is why this is important to you. Contingency recruiters only get paid when they place a candidate. Retained recruiters are paid by the company up front and are then tasked with finding the right candidate. You probably don't want to give your resume to a contingency recruiter.
Being slightly inexact in my description, contingency recruiters gather as many resumes as fast as they can, then present them to companies. Sounds good? Well, not so fast. If they get your resume to a company first and that company wants you, you just got a fee added to the cost of recruiting you--the recruiter's fee. Had you gotten to that company via your good friend Jill who already works there, there would be no fee. But since your resume got there via a contingency recruiter, they are going to claim a fee is due. Your cost just went up. The company may hire the next best candidate simply because they don't have to pay the recruiter's fee. Retained search recruiters are already being paid, so it is safe to give them your resume. In fact, if a recruiter has been retained, and your resume gets to the company via Jill, they may give it to the recruiter to check you out anyway, since they have already paid her to find candidates for the position they are trying to fill.
Most people are totally confused about the roll of the human resources department. This is topic two. The human resources department is not a career counseling center, no matter whether you are on the company's payroll or not. The human resources department is there to protect the company from anything that can go wrong (read: cost the company money) when it comes to dealing with humans. This includes hiring, retaining, firing or retiring people. Oh, and don't forget they are there to clean up the mess, legally and financially, when an employee is injured on the job. This is not some magical department that is going to make sure your life and career are smooth sailing, although they may be nice to you. Remember who pays them and it is never you, unless you own the company.
Then topic three is this. I get two or three nice emails each week along the lines of someone in another country wanting me to help them get a job here or in a third country. This is tough and I can't help you. You, the candidate must figure out what the paperwork is to get from your current country of domicile to the country where you want to go. This likely involves fees which you must pay to your government and to the government where you aspire to be. For interviews in your new country, you'll have to find a way to get there at your own expense--it is highly unlikely any company is going to pay for your recruiting trip. As I explain to people, I don't think Princeton University paid for Einstein to make the trip from Germany to the United States, so it is not likely it will happen for you, either.
I may seem a bit harsh with this column, but an important matter to clear up is this. It is fine for you to have aspirations and dreams about your budding career, but don't let yourself live in a fantasy land. If you just got your degree, great. Here's the news...the next step is just as hard or harder than what you have experienced so far. Figuratively you are at the bottom of Mount Everest. You have shiny new climbing clothes and gear. You are energetic. Now it is time to start the climb.
Whatever you do, though, be safe. An unsafe move, like a slip on the way up Mount Everest, can derail the best thought out career plan.
Be safe and we will talk next week.
________
Other interesting stories: