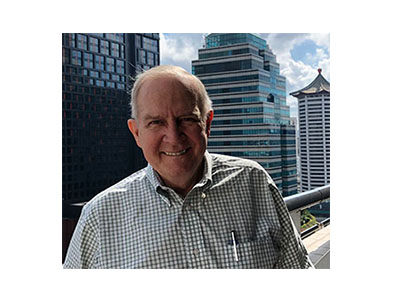 Email Jim at jim.thompson@ipulpmedia.com
Out of my 52 plus years of professional working experience, I have seen no business topic more misunderstood than that of being a consultant. I have been in consulting a little over 33 of those 52 years. I know a little bit about it.
Sadly, there are good consultants and bad consultants. The bad ones are not worth $1 per hour. The good ones are worth all you can pay them and more.
I was on the golf course one time with my daughter. My phone rang and I foolishly answered it (this was a long time ago when it was not so easy to filter calls). The gentleman on the other end said, "My name is _______. I just retired and I was told to call you and you would have consulting work for me. Here is my phone number..." I did not remember his name or number for as long as it took me to select my next club. He obviously had no idea how consulting works.
In another case a friend and I were talking about a third mutual acquaintance. My friend says, "This is how you pay ______. Just give him an ATM card. First, he will only take out what he needs. Second, if he has a wild weekend and takes out a large sum, it is OK, he is worth every penny." Now, that is a compliment.
I am going to show you how to set your prices, first, on a cost basis and, second, on a market basis. This should not be an anti-trust issue, for I am not going to tell you what the pricing should be, but I am going to show you how to calculate it--you will ultimately set it.
In a normal year, there are 2,080 working hours (52 weeks x 40 hours per week). For simplicity's sake, we will call this 2,000 hours.
Cut it in half--you have 1,000 hours to sell and earn your income.
What happens to the other 1,000 hours? Most of it is taken up in marketing and selling. Then, you may need some training and you might want to take a vacation. You have 1,000 hours to sell.
So, what do you want to make annually? Pick a number. You'll need to divide that number by 0.60 to see how much you have to earn. Forty percent (One hundred percent minus sixty percent) is for mandatory social taxes (in the US, social security, etc. but not income taxes); health insurance; retirement plan; regulatory fees; internal travel expense for selling and training; office expenses; phone; internet; and so forth. In the town I live in, they charge me $400 per year for the privilege of using my own computer in my own home office. They don't care where my income comes from, they take this off the top (they insist on a copy of my federal tax return). You'll find all sorts of expenses like this.
So, now, let's do an example calculation. Again, I am not suggesting your pricing or anyone's pricing in the market, you have to decide that.
Let's assume you were making $48,000 at your current employer and you want to match that in your new gig. First, you need to divide $48,000 by 0.60. This gives you $80,000. In other words, your 40% overhead is $32,000.
Thus, you will need to have a billing rate of $80,000/1,000 hours or $80/hour in order to meet your budget.
Now, if you try to sell projects on a cost basis, here is what is going to happen, even before you win the contract. The buyer is going to do an in the head calculation and say to themselves, "This person wants to make $160,000 per year. (That's $80 x 2,000) That's outrageous! No way are they worth that, I only make $120,000 per year." They are comparing apples and oranges--they are not taking into account all the things their employer must provide that are not in their own paycheck and they are not taking into account the overhead you incur as a consultant.
If we redo the calculation, using the buyer's salary, what do we get? $120,000/0.6 = $200,000. Spread over 1,000 hours is $200 per hour. Your buyer needs to compare their $200/hour to your $80/hour if they want to do an apples to apples comparison.
I haven't even mentioned the arguments you can get in over how many hours you worked in a day, or a week, or what you charge for your time while traveling.
And, this is why, my friend, we eschew cost-based pricing and go to lump sum market-based pricing. Agree to a figure, agree to a scope, agree to a payment schedule and everyone is happy.
Be safe and we will talk next week.
________
Other interesting stories: