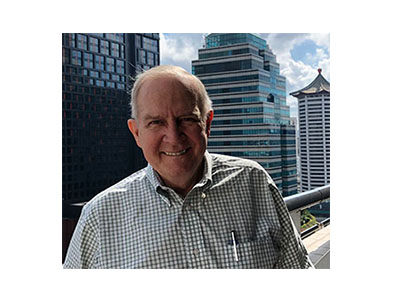 Email Jim at jim.thompson@ipulpmedia.com
In the innocent days of the 1970's, the US Environmental Protection Agency was formed. It came into being on 9 July 1970. Other countries had formed similar bodies in the same era. Sweden's was founded in 1967, for instance. Others were formed as late as the 1990's.
Back in those days, air and water pollution were spewing forth with little control and little was being done about it. The correct approach was science coupled with appropriate regulations. This has happened worldwide now, by one of two methods.
The first, of course, is that the host country (for the industrial facility) directly imposed regulations, usually backed by sound science and BACT (Best Available Control Technology). The second method, when companies tried to build facilities in unregulated places, was that environmental activist groups called them out and they quickly found they could not sell their products in developed countries without using BACT, even if local laws did not require it. Still, this was all science based and understood (I think) by the public as being science based.
Starting from "ground zero" there was a lot of work to be done, in both the air and water arenas. After all, from the beginning of time until the at least the mid-1960's, little had been done about air or water pollution. It was not that nothing had been done, but what had been done was minor.
For instance, regarding air pollution, the solution was to build very tall chimneys at power plants so that the discharge was at a high elevation compared to the power plant location. This, of course, caused one's stack emissions to land on the neighbors fifty to five hundred miles downstream. No one understood acid rain and its effects on forests, in fact, there was little in the literature that discussed the possibility of such issues.
Regarding water pollution, I remember seeing an article in a trade publication about thirty years ago. It showed a paper mill on the escarpment downstream from Niagara Falls. The picture looked like it was from the early 1900's. There were streams pouring down the rock face in many, many locations. One month the publication asked for speculation as to what they could be. In the next issue it was verified they were all mill discharge streams for back in the day they were not collected for centralized treatment for there was no treatment.
Many a river around the world has sediment on the bottom, often heavy metals such as cadmium, that are the result of untreated mill effluent streams from times gone by. Some have been cleaned up, some have not.
In the United States, for many years the pulp and paper manufacturing industry has operated NCASI, the National Council of Air and Stream Improvement. As they report on their website (www.ncasi.org), "NCASI was established in 1943 by a consortium of pulp and paper companies committed to lowering the ecological impact of pulping and papermaking operations. In the first decades of operation, NCASI was at the forefront of the pioneering development of wastewater treatment practices that are widely utilized today, not only in the assessment of mill effluents but also for treatment of municipal and other wastewaters." I have always found it interesting that no where in the name are the words "pulp" or "paper."
Although most safety issues, in the United States, fall under OSHA (the US Occupational Safety and Health Administration), environmental issues play a large role in these safety efforts here and elsewhere. We have much safer working environments because of modern environmental regulations.
Be safe and we will talk next week.
________
Other interesting stories: