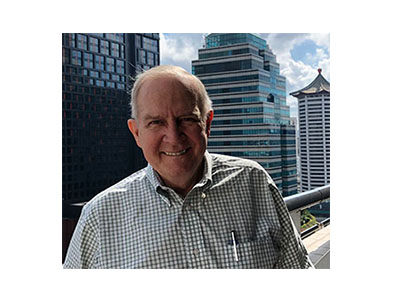 Email Jim at jim.thompson@ipulpmedia.com
At their best, all the sensors, software and specifications you have pertaining to quality are merely aids to your personnel as they produced quality services and goods at your company. This is true for even the most sophisticated (buzz word alert!) AI systems. If your people and culture are not tuned in and dedicated to producing quality, it will not happen.
There is a reason why the automobile companies, starting with the Japanese in the late 1970's, started cleaning up and brightening up their plants. It is also why they put their workers in uniforms, often white uniforms. It is very difficult to produce quality under filthy conditions while dressed in any old rag you put on that morning.
And there was a definite improvement in automobile quality, first noticeable in the early 1980's, driven by offshore (to the United States) automobile companies. Quality was driven from the top into all the products they made. The environment was carefully designed to impart a feeling of quality and hence produce a noticeable quality difference. Ford did not come up with the slogan, "Quality is Job 1" on their own...their competition drove them to it.
In the pulp and paper industry, we have not done such a good job of starting where quality starts--with our people and our culture.
Older mills are often dark, dingy, dusty and dirty. The personnel in these mills have accepted this as the way it is. I always say the first thing you need to do if assigned a new operating department is clean it up. Wall-to-wall, floor-to-ceiling and if you have the money, put in new lights, lots of them. The poor man's solution to lighting is to buy everyone a very bright flashlight and make sure they have them on themselves all the time. Even do this if you get new lights.
You can't see the physical attributes of your quality products if the facility is cluttered or dark. Yes, there is a lot more that needs to be detected scientifically by instruments, but quality starts with being able to see the product.
Watch your personnel closely and if you are in a multilevel organization, make sure your direct reports watch their personnel closely, too. I am not talking about micromanaging; I am talking about understanding your personnel's core attitudes about quality. Do you have personnel whose attitudes are "that's good enough" or do you have personnel who will tolerate nothing but the best? Reward and praise those who want nothing but the best.
Think from the point of view of your customers. If you sell rolls of finished paper products, the first thing the customer sees is the last thing you do--the roll label. The roll label should be neat, square to the roll and printed with a device that is crisp, clear and well inked (or however you do it). It should not be scuffed up by clamp truck handling. The roll label sets the expectation for the customer. If it looks bad, you are off to a bad start.
Then, as the roll is opened, your quality has to permeate the entire experience, down to the microscopic fiber level and dirt count. This is opposite of the way your process puts it all together, but this is the way your customer discovers if you are really making top quality or not.
Hopefully, we have given you some fresh ideas about quality this month. If you have any input for us about quality produced here at Paperitalo Publications, please email me at jim.thompson@ipulpmedia.com. I would love to hear how we can improve our quality.
Be safe and we will talk next week.
#pulpandpaper
________
Other interesting stories: