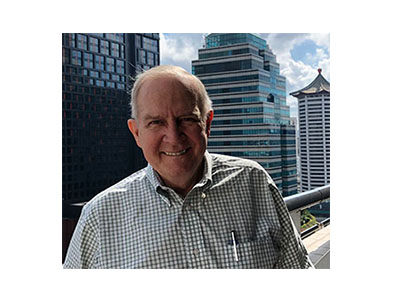 Email Jim at jim.thompson@ipulpmedia.com
Your mill has all sorts of motive equipment, from skid steer loaders to clamp trucks to over-the-road transportation providers. The outside suppliers who maintain this equipment have a tremendous amount of valuable information that can save you hundreds of thousands of dollars, sometimes on a monthly basis. The key is how you approach accessing this information.
True story. I was recently talking to a major off road machinery supplier for a certain mill. By the way, this was not a virgin mill with their notoriously poorly operated woodyards...this was a recycled facility. In this particular case, the way the mill operated their material handling equipment was resulting in maintenance charges approaching $500,000 per month. One of the key factors in this high costs was a particular emission from the mill's boilers that was destroying the catalytic converters on this equipment--in about a week. I was told of other issues, but this one really stuck out to me--it was the silent killer of this equipment.
Again, the key is how you approach accessing this information. One certainly doesn't go to the management of the equipment supplier. They will not tell you such information, for likely your poor operating practices are how they fill their maintenance sales budget each month. You are the goose that laid the golden egg.
My approach, if I were running such a mill, would be to make touring such equipment and getting to know these outside techs working on it as a regular habit. Become their friends, develop a relationship. I would take this assignment to the top of my mill--likely your department managers already have enough on their plate, and they are not going to take the time to gather this information. Not only do they not have the time, what might be discovered could reflect poorly on them. If you are the mill manager, do it yourself. It will take a couple of months of disciplined activity on your part, but it will pay off with a big dividend.
Now, for you folks in the woodyard feeling wounded by my comment about you above, let me tell you about the time when I was running the engineering department in a mill and one of the folks that worked for me oversaw specifying and purchasing pickup trucks used on our mill site. These trucks seldom went out on the highway, they were strictly used off road. We had around forty of them and half of them belonged to the woodyard. We calculated the life of a pickup truck in the woodyard--it was about nine months.
This did improve when we paved the woodyard--the life went up to about twelve months.
Woodyards are rough on equipment.
I digress.
Back to the outside techs that service your motive equipment. Again, they are rich with information about how your mill abuses equipment and, if you get to know them well, they will be happy to tell you how much money you waste with them each year. In smaller mills, I'll bet it is between one-half to the full value of your profit contribution every year.
Be safe and we will talk next week.
________
Other interesting stories: