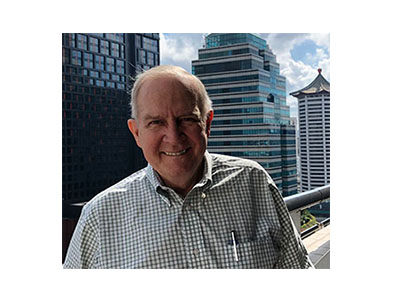 Email Jim at jim.thompson@ipulpmedia.com
If you have read this series of July columns, you might be thinking I take a dim view of environmentalism principles. I don't--as long as they are measured in their application or make good economic sense.
Don't trust the public to be informed. I'll use an example that is not necessarily environmental to prove my point and to show you some of the ways misinformation abounds.
When I was a teenager, our family car was a 1962 Corvair Four Door Sedan. If you are fifty or younger, you likely have no clue what I am talking about. A revolutionary air-cooled rear engine automobile, the Chevrolet Division of General Motors introduced it in 1960 in several body styles, including a station wagon, pickup truck and van as well as conventional sedans and so forth. About the mid-sixties, a young lawyer named Ralph Nader came along, wrote a book about the lack of safety features in contemporary automobiles of the time and particularly targeted the Corvair, which, in certain conditions, had a propensity to flip over. By the end of the sixties, the Corvair was dead, Ralph Nader had cemented his reputation and the federal government got their fingers into automobile and truck safety feature design. Like I said, if you are fifty or younger, you may have no idea where all of this came from--Ralph Nader and the Corvair.
I always liked that Corvair, and I was lucky I was not killed in it, not for lack of safety features but because of my wild, devil-may-care teenage driving. This past February, I bought one of these for old time's sake. I am too old to take on another project car (been there, done that) so I bought one fully restored. A 1964 white convertible with red interior, four speed manual transmission and supercharger. It's a beautiful car, not because I say so, but because people are always pulling up beside me at traffic lights and saying, "What is that? It's a beautiful car." Just this past Friday evening I was driving it over to our daughter's house and I had this experience once again.
Now, after that visit, we went to a restaurant with valet parking. If you are familiar with these, the car jockeys often park a sharp car right up front in a special place. Apparently lacking Maserati's, Porsche's and Jaguar's that evening, they put the Corvair in the honored spot. When I came out to drive it away after dinner, here were the comments: "Didn't those things catch on fire? (no, that was the Ford Pinto)." "Weren't those banned from the highways? (no)." You get the idea.
My germane point here is that most people's environmental preconceptions follow a parallel path to the reactions to the Corvair. Facts get confused, transposed and people often just speak in ignorance. In the case of the Corvair, I have to realize now that there are people with gray hair that weren't born when the Corvair was popular (and it was popular). Likewise, you cannot assume that the general public knows anything about your business or the environmental issues surrounding it.
Just look at the Google Reviews accompanying one recycled paper mill in the Untied States. You know these reviews; they pop up when you put in the address of a business. Keep in mind this is a recycled mill--not a digester or recovery boiler within a hundred miles:
"The smell from the company makes me want to vomit. I have no idea how it can smell this bad, worse than what comes out my dog's rear end. I certainly don't believe it's beneficial to the health of (city's) residents."
"When I go to Walmart, a mere mile away, I am reminded of your existence simply because of the rotten stench emanating from your location. I feel sympathy for people who work there. Please clean the chemicals you use or buy new chemicals. The smell is putrid and repulsive."
"Very bad smell!"
"Makes the entire town smell like fermented cat vomit mixed with a latrine after chili night before they figured out that the meat freezer went out a few days ago."
We are in the pulp and paper industry, folks. This is what we must live with, educate ourselves about, and improve in our communications.
Be safe and we will talk next week.
________
Other interesting stories: