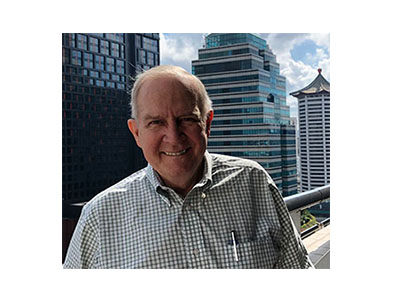 Email Jim at jim.thompson@ipulpmedia.com
As we wrap up Environmental and Regulations Month here at Paperitalo, we would be remiss if we did not mention the minefield that regulations relating to Human Resources have become.
There is the issue of discrimination in hiring, although this one is old enough now (Civil Rights Act of 1964) that most companies have it figured out. That does not mean one cannot have the unfortunate experience of hiring someone whose intentions are not to work but to sue you. These cases seem to be fewer and fewer as time goes on and most human resource departments (and courts) are experienced at sorting them out these days.
The Americans with Disabilities Act is over 30 years old now, and most employers seem to have figured it out and, in fact, are most welcoming in this area.
It is newer ideas that can be most daunting and fraught with unanticipated expenses, lawsuits and bad press. These will all be sorted out in time, and we will all be the better for it.
Misogynistic and discriminatory behavior are so taboo these days that an employer blind to these issues probably deserves what they get in terms of bad press, lawsuits and product boycotts.
Mind altering substances (alcohol, drugs and, I make it a separate category, marijuana) continue to be challenges. You can have a no drug policy and a policy that everyone in an accident must submit to a drug test, but I am not so sure about marijuana. Marijuana leaves markers in the blood long after use and is hence a problem when trying to ascertain sobriety for making cogent decisions, operating machinery and so forth. I think there are still scientific and legal matters to work out here (note--I have never used marijuana and do not condone its use; my comments are merely from a hypothetical employer's viewpoint).
The newest minefield is maternity/paternity time off after the birth of a child. Laws vary somewhat by state and for employers with multi-state offices, sorting this out can be a problem. Our daughter-in-law is pregnant right now and is due in early September. Her employer chooses to give her a month off ahead of her due date as well as three months afterwards--all paid time off. This is beyond the legal requirements but what her employer deems necessary when competing against their industry peers.
I have heard of cases of misuse, too. An employee is assigned to a time sensitive project, and suddenly, about the time the events for which they were specially trained arrive, they announce their spouse is due in a couple of weeks and they will be off from work as allowed by the state law. This time off happens to be during the time of the event for which they were trained. What do you do about this? Time to have the HR department check on several legal issues (can you even make your employee tell you their spouse is pregnant, for instance). In fact, this is one you should check out today so that you are properly prepared and legal for any upcoming decisions.
Well, we got through environmental and regulations month. Next up, next week: it is August and time for Pulp Rats!
Be safe and we will talk next week. Or should I say, Fos will talk next week?
________
Other interesting stories: