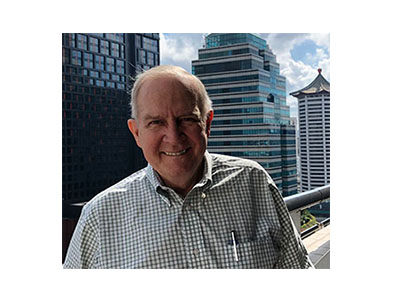 Email Jim at jim.thompson@ipulpmedia.com
As we talked about attitude last week, you should have picked up some ideas for making sure your customer relations exude quality, but there are a few more items I would like to emphasize.
I shouldn't have to say this, but I have seen it violated often enough that I must: don't air your company's dirty laundry in front of your customers. Now, that is an American phrase, so let me see if I can interpret it for those of you not familiar with it: "Don't talk to your customers about your company's internal disagreements, scandalous affairs and on and on." If there are things going on in your company that you feel strongly need to be discussed with someone, I suggest you become a whistleblower or resign--don't take this stuff to your customers. Unless these are legal, moral or ethical issues, you need to keep your mouth shut. In this case, you always keep your mouth shut with your customers and if your company's legal, moral or ethical issues are severe, you go to the proper authorities.
I always call selling dating. Your talks with your ongoing customers should have the civility and care that meeting your future in-laws entails.
If a customer suggests an action that violates your high standards, stall until you can talk to your management. And by stall until you talk to your management, I mean to craft a diplomatic "no" not a collaboration to see if there is a way to violate your high standards.
More things I shouldn't have to say: (1) never talk politics, (2) never talk religion unless you already know completely and absolutely where your client stands on these subjects.
Let the client regale you with their downtime activities. Show interest and never play "can you top this" by sharing how you did one better (and, boy, sometimes this is hard to do).
Know your product(s) and know with what nationally and internationally recognized standards your product(s) conform.
Know any bad press your product(s) may have incurred in the field and be prepared to talk about these issues if your customer brings this up.
Dress appropriately in any meeting with the client. I know today that this is sometimes tough to figure out but do your best and consult with others. I know one major client we have tells me their policy is to dress "one notch" above where they anticipate their clients are dressing.
Always put your best foot forward is probably the final watchword I have in instructing you in exuding quality with your customers and clients.
Be safe and we will talk next week.
________
Other interesting stories: