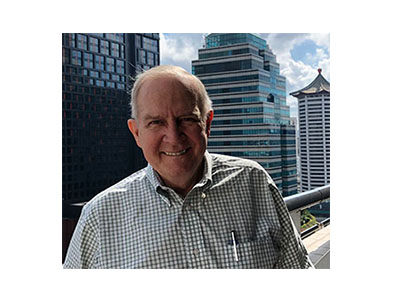 Email Jim at jim.thompson@ipulpmedia.com
Think of an airplane trip. What defines a quality airplane trip for you? It may start at your front door, perhaps even at the ceremony of suitcase packing. It extends through the entire trip, perhaps all the way until you are back home, have the suitcase unpacked, and the dirty clothes in the laundry.
Thinking a bit deeper, there is the airport and all the unseen protocols, procedures and planning that make it function smoothly. Then there is the whole ticketing and routing procedure. Crew training is tremendously important. The plane itself is composed of countless parts, all made to exacting standards of the proper materials. Finally, there is the fuel, with its own set of standards.
Yet, when we think of a roll of bath tissue or a corrugated box, as consumers we think naively of the product in our hands, going no further than visually and physically passing judgement on it--after it is made.
Yet to economically and profitably make products, our quality definition and emphasis must start before anything--materials, energy, humans and so forth, ever enter our mill gates. And this diligence must extend until the product is in the customer's hands.
I once read a quality guru claim that quality "is meeting the customer's expectations." Nonsense!
"Meeting the customer's expectations" will work until your competition exceeds the customer's expectations. And this applies throughout the entire process, just like it did with the airplane trip mental exercise with which I started this column.
For recycled fiber sourced mills, this means having enough suppliers to have the luxury to reject a load from a supplier that does not meet your specifications. For virgin mills, this means observing the trees from seedling nursery forward.
Everything that comes onto your mill site must meet established standards before it gets to your mill site. Multiple suppliers must be in place to provide quick backup if a primary supplier fails.
I would dare say the plan for the quality of the product you will make in a month or two must be already established now. When it comes to the quality actions needed from the human component of your operation, that must be planned six months to a year before you need it.
Successful production of a quality product is a display of countless small individual components and activities brought together for a crescendo of excellence in the customer's hands at or before the time it is needed. The greatest facial tissue in the world delivered an hour after a runny nose commences is just as great as the poorest facial tissue ever made.
Be safe and we will talk next week.
#pulpandpaper
________
Other interesting stories: