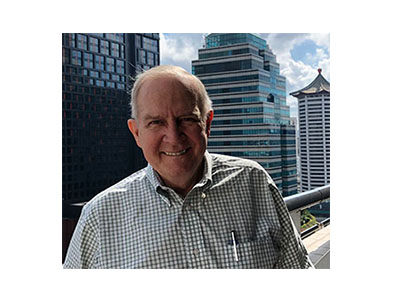 Email Jim at jim.thompson@ipulpmedia.com
Many, many years ago, I went to a short conference on management at an organization of engineers in Cincinnati. There were probably sixty of us gathered for this meeting. None of us knew each other. There was an opening exercise.
We were in a room with round tables that each seated eight people. On one of the tables was a small structure made of 12 - 15 multicolored Legos. After we were seated, the leader told us that in front of us, on our table was a jumble of Legos of exactly the same color and kind as the ones in the structure on the distant table.
Here was the task and the rules for this exercise. In any way we wanted, subject to limitations I will mention in a minute, we were to gather information to exactly copy the structure on the distant table. The catch was we could only send one person at a time to the table to look at the finished product. Of course, this was long before digital cameras, let alone cell phone cameras, so they were out of the question. Also, we were not allowed to make sketches. We could pick up the finished product and rotate it any direction we desired.
Time limit was ten minutes, winner was the team that did this project the fastest.
I pondered this entire problem for a few seconds and immediately knew what the biggest problem was...convincing this team of people that I did not know (and they did not know me) that the smartest thing they could do was let me and only me make the trips to the table with the structure and bring back the information. With my lack of people skills, this was a challenge, but they let me do it.
We finished building an exact duplicate structure in less than two- and one-half minutes.
The other teams would send one person then another and then they wouldn't get something correct, discuss it and so forth. They were conflicted because each person saw the structure slightly differently. Most of the rest of the teams did not get the task completed in the allotted time.
Discerning when to be innovative or not is just as important as the art of innovation itself. It was clear we had a task requiring no innovation and in such a case, one must focus on very efficient execution.
The important lesson here is to know what the real task is.
Finally, in the last column in this series, we'll talk about when one should break the rules and innovate no matter what.
Be safe and we will talk next week.
________
Other interesting stories: