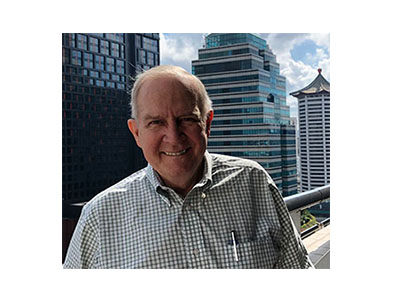 Email Jim at jim.thompson@ipulpmedia.com
Often, the barriers to innovation boil down to an unwillingness to take risks. If those risks involve technological changes, that just adds to the resistance.
In the last thirty years, communications, for instance, have gone through startling changes, more changes than had been seen by humankind from the first written and spoken words up until then. These changes profoundly affected the pulp and paper industry and have blown by as if we were sitting still.
Very few companies figured this out. Mead Paper of Dayton, Ohio, was one of them. Recognizing that communications was going digital and leaving paper, they created what is now LexisNexis, a leading company in the legal documentation industry. It was spun off many years ago and is now part of RELX (formerly Reed Elsevier, another documentation company). At least someone figured out the business was not how glossy you can make the paper; it is about efficiently communicating between humans.
Sonoco Products of Hartsville, South Carolina is another company that had great insight. Sonoco figured out carrying one's groceries home was not about the paper grocery bag and for a while, through acquisitions, they became the largest plastic grocery bag manufacturer. They were foiled in this move, however, by the anti-plastic movement.
In many other areas, innovation is restrained by inertia, and the balance sheet. Assets sit on the balance sheet undepreciated and strategic planners (and their bosses) are loath to take the write-offs that innovation requires. There are many pulp and paper companies that have gone out of business for this reason.
And there are other corners of guilt in business, too. Personnel that are just unwilling to change are a chief source of bad inertia. Even though they have bosses who supposedly have management authority over them, enough employees exhibiting resistant behavior can kill a business. Just look at the problem major companies are having getting employees to come to work five days a week right now.
For years now I have said there are two broad areas of the pulp and paper industry that have a bright future. They both fit the category that they use cellulose for its physical properties. They are packaging and tissue. Products that use cellulose for its communications properties are nearly dead or have become niche products.
This does not mean packaging and tissue companies should relax and think they have things easy. There are always new tweaks and new possibilities.
In packaging, look not to the boxes, but look to the process of making the boxes. Right now, companies are tearing down old box plants and building new ones that produce twice the volume with half the staff. This trend needs to be pursued vigorously if one is not going to be left behind.
In the waste area, Rumpke of Cincinnati, Ohio, is building a MRF (Municipal Recycling Facility) that will handle 65 tons per hour with only 12 employees. In an area where employee turnover is typically 400% per annum, this is huge.
Fight inertia, wherever it pops up its ugly head.
Be safe and we will talk next week.
#pulpandpaper
________
Other interesting stories: