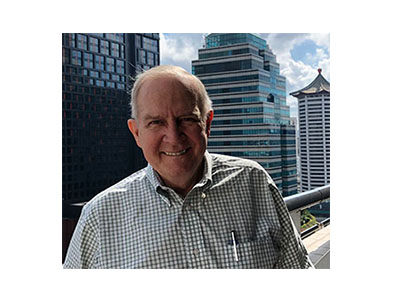 Email Jim at jthompson@ipulpmedia.com
This is a story of quality improvement, one that many today may not know.
At one time, recycled linerboard was called "Jute" liner or "Testliner" and was distinguished as being inferior to virgin linerboard. At the time, recycled medium, or fluting, suffered the same fate. These products deserved this designation for they were often manufactured on inferior stock preparation systems and paper machines with outmoded technologies. Further, they were not in a serious marketing line up where they were made--the decision to make such products was on an ad hoc basis and done haphazardly to keep the machines running when other (prime) orders normally run were not available.
In North America, attitudes started to change in the 1990's. Pratt Industries, the US arm of Visy of Australia, built a new recycled containerboard mill in Conyers, Georgia in 1994. Bringing their experience from Australia, Pratt did not mince words--this mill was 100% recycled from the beginning. Around the same time, a similar mill was built in Liberty, Minnesota.
Other domestic suppliers had been adding a recycled component to their fiber mix for a couple of decades, but this was not done from a market driven motive. In these cases, the mills had improved the capacity of their paper machines to the point that they were out of virgin fiber capacity, both in their digesters and their recovery boilers. For them, the driver was incremental capacity increases without large capital expenditures.
There were at least three drivers outside the containerboard marketplace that were contributors to the move to recycled containerboard in the early 1990's.
The first was ever increasing regulations and cost associated with landfills. Up until the mid-1980's, US (and, to some extent, Europe) could be described as "throw-away" societies. Trash and garbage residential (and commercial) removal were cheap and invisible. We discarded with abandon. Yet, changes were afoot. The US EPA imposed ever stricter regulations on landfill design and maintenance and worldwide, the environmental movement was growing. This movement caused scientists and other interested people to examine the trash and garbage, discerning its contents and asking, on an item by item basis, what really needs and should be destined for landfills. Paper, in most of its forms, was spotted early as a candidate for removal from this stream.
The second was the reluctance to build new virgin paper mills of any kind. Virgin mills, located near the forests, are complex facilities involving many processes and creating many emissions and effluent streams. Many of the popular conceptions concerning these facilities as well as virgin forests' usage are erroneous, nevertheless, negative opinions abound in the general culture. These negative opinions have been so dominating in the US, for instance, that there has not been a virgin fiber paper mill of any grade able to obtain permits for construction since 1989. No existing manufacturer nor project developer has been willing to run the gauntlet of cost and time necessary to obtain this permission. Several have started the process, but all have abandoned it after two or three years. This should perhaps be called a disincentive.
The final driver, at least in the United States, has been the availability of Federal Tax-Exempt Solid Waste Exclusion Bonds, or "Solid Waste Bonds." A creation of the US Congress, Solid Waste Bonds were designed to incentivize private investors to build facilities that removed or diverted items from the landfill, or solid waste, stream. Please understand, these bonds are not issued or guaranteed by the government. The important governmental provision is that the interest on such bonds is not taxable at the federal level (and in some, cases, states and localities have chosen to make similar provisos). This opened private investment funds to build such facilities and, because of the tax-exempt feature, motivated investors to accept a slightly lower interest rate than they would otherwise demand. This led to an abundance of cheap funds. This author himself has performed the services of "Lender's Technical Advisor" on 15 such qualified projects since 1993 (12 in the forest products industry, 3 in the steel industry).
Be safe and we will talk next week.
________
Other interesting stories: