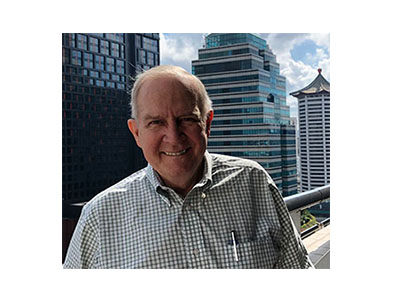 Email Jim at jim.thompson@ipulpmedia.com
The third step in Quality is the quality of your raw materials. Some might have thought this is the second step. No, it's the third, for you don't know the quality of raw materials required until you know the quality you are promising your customers.
We discovered something about thirty years ago when recycling became a hot topic. In the area of quality, there is a tradeoff between capital and operating expenses when it comes to incoming recycled feedstock.
It works like this. You can minimize the capital costs of your stock preparation department if you are willing to purchase higher grade recycled materials. Feedstock with less contaminants, called outthrows, does not need as much cleaning equipment (or cleaning energy) as dirtier materials. Such materials also have less shrinkage (the loss of weight due to the weight of the outthrows).
Conversely, dirtier materials require more cleaning equipment, but they are less expensive and have more shrinkage.
My advice is to plan for dirtier materials but hold your suppliers accountable for bringing you better materials. Your fork truck drivers who unload the incoming materials can be trained to grade the truckloads as they come in. It takes a little training and a little accounting, but it is a relatively simple job. Perspicacity and a clipboard can provide your fiber buyers with the ammunition they need to get your fiber providers in line.
The other opportunities in this area are cleaners, refiner tackle, and machine clothing. Cheap wear parts wear out quicker and create opportunities for excursions from the quality standards to which you are committed concerning your finished products.
As always, there is no such thing as free. However, shipping poor quality can kill you when it comes to R & As (Returns and Allowances). I was once in a mill where R & As were running about 5%. It took us a while, but we got them to under 1%. That is big money.
There are other costs associated with poor feedstock. Perturbations in equipment performance, excessive breaks on the machine, higher energy costs and higher maintenance costs (changing out those cheap wear parts frequently) are just some of the ways things can go wrong.
And then there is morale. Which we will talk about next week.
Things running smoothly tend to be running safer. Resolve to run smoothly.
Be safe and we will talk next week.
________
Other interesting stories: