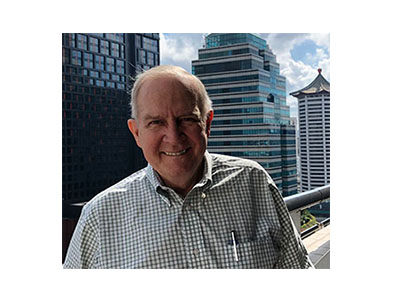 Email Jim at jim.thompson@ipulpmedia.com
To be successful in business, innovation has to proceed at a pace with which humans can grasp.
In the 1930's, Chrysler developed an automobile called the "Airflow." Looking back on it, one can see many developments that would later become standard equipment. At the time, though, it was too radical for the consuming public and did not sell well.
Ford made the same mistake in the late 1950's with the Edsel. Many forward-thinking ideas, but the public was not ready for them yet. "Edsel" has become synonymous with bad marketing.
I was once hired to review a paper machine that was going to be removed and relocated. A colleague and I made the trip to Vancouver Island, British Columbia, to see the machine before it was removed. We did this on behalf of the purchaser. As we reviewed this machine and the technology renovations it had undergone through the years, it was obvious this machine had had the last model of every innovation it had experienced. Local management told us it was always a marginal player, and it was easy to see why--it always managed to stay just a bit out of date.
On the other extreme, I was involved (but did not select the equipment) for a roll wrapper in a fine paper mill that was ahead of its time. The technology it purported to embrace was just not quite ready for prime time. The mill suffered with it for a number of years and finally replaced it with a well-developed system.
Getting innovation right is crucial to optimizing profitability. Too soon, and the equipment may not be able to deliver as promised. Too late and your competition may have already eclipsed you.
There are crucial decisions being made today in the area of in-depth controls--Industry 4.0. It is important to get this right, but it may not be as big a disaster as, say, a new style press section, if you get it wrong. After all, you can always turn off and jumper sensors if they are gumming up the works.
"Over-sensoring" may cause cultural problems down the road, though. If you "over-sensor" and then jump some out for the interim until you get the whole system sorted out, your personnel may not wish to put them back on line or not trust them if you do. It will then be a struggle to effectively employ the sensors in the future. It is, again, a trust issue.
Innovation is important. You may think you are competing against other paper or paperboard manufacturers. You may look around and think, they are no better than we are, why worry? What you are not considering when you have this attitude is the competition that is not paper. Ask any old printing & writing or newsprint manufacturer where the competition might be lurking. If you can find them, they will tell you their competition was not lurking in paper mills.
For safety this week, innovation brings change and change brings new habits. Until well formed, those new habits may lead to new hazards.
Be safe and we will talk next week.
________
Other interesting stories: