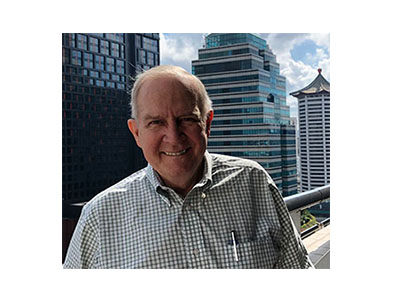 Email Jim at jim.thompson@ipulpmedia.com
By Fos the Rat
After a brief recess, the Great Mother called us together again.
"Well, that was certainly interesting." (She is referring to last week's column)
"What is on the docket for today?"
Ryp came wandering up the aisle, "I'll tell ya, Great Mother, age has nothing to do with crooked Big Things. Nor relatives, either." (Ryp sort of had a Brooklyn accent)
"What do you mean?" Great Mother asked.
"Well, there was this lady in our mill, an older lady, who got caught creating bogus companies and having them send in invoices. Of course, she collected the money!"
The Great Mother yawned, "One of the oldest tricks in the book. I assumed she got caught."
"Oh, yeah. But the hilarious issue was the bogus companies."
"Why's that?"
"She even used her mother's name to make up one of the companies!!!"
"Wow! That is sinking to a new low," remarked the Great Mother.
"Well, maybe the mother is not to blame. She was already dead!"
"Any more?"
"Yes, she had worked for her company for over forty years and stole over $5,000,000."
The Great Mother commented, "I hope she was appropriately punished."
"Well, she got five years in prison and was ordered to pay restitution."
Sar, part of the Cadre said, "That's not much time and I'll bet she spent the money. The Big Things are going soft on crime."
The clerk asked, "We have another case worth looking at today."
"Well, let's hear it," the Great Mother said.
Hei spoke up. "This one comes from a foreign land."
"We've always assumed that country boundaries had no bearing on Big Things' behavior. What did this character do?"
"Insider Trading," Hei responded.
From the back of the room, Sei said, "Don't the Big Things do most things inside?"
Everyone laughed.
"No, that is not what this means," explained Hei. "He was trading shares of his company with information no one else, or very few Big Things knew. He took advantage of private information."
"Governments take a dim view of that," The Great Mother said. "What was his punishment?"
"He just resigned," Hei responded.
It seems as though consequences are often light in these cases.
________
Other interesting stories: