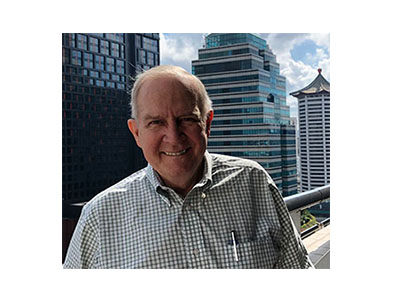 Email Jim at jthompson@ipulpmedia.com
Especially when I was a younger manager, I would lose sight of the objectives at hand. After all, forces are tugging you in a million different directions at once, it is easily to become distracted. Print this column and carry it around in your pocket if you need to for a while.
First, you have to keep everybody safe. If people are not safe, things come to a screeching halt. There are two components to safety--humanity and cost.
Second, you have to treat everyone with respect, to the best of your ability. I say "to the best of your ability" for treating everyone with respect used to be so much simpler than it is today. Individuals ideas of respect vary widely these days and the younger your workforce is the more varied meanings you have on this subject. Do the best you can, and you can still be in trouble. If you work for a large company, there may be resources available to help you. In a smaller company, read up on what is culturally deemed as respect these days.
My first and second items are "givens." You have to do them right. I shouldn't have to mention them, but I did as an insurance policy to make sure they are front and center.
What I want to spend the rest of the time in this column doing is talking about the most important thing in your business (after one and two, which I am going to stop talking about now). It is--and you guessed it--"spinning the invoice printer." Perhaps if you are young, you have never heard me mention it before, but you will have to be very young in your career to be in that state.
I can show you, historically, business after business that has died for not focusing on spinning the invoice printer. Every action you take must be towards this objective. It is so ingrained in me that every time an invoice becomes eligible for payment I stop everything else, prepare and send that invoice. It is why we are in business; it is why we are here.
When tasks around you become pressing and overwhelming, sort them out by determining which ones spin the invoice printer the hardest and the soonest. This will give you clarity as to what you need to do or direct others to do next. A dear friend and I were talking about this one time and he told me what they had done in a specialty mill where he worked. Conditions were dire and money was tight. The management team had a meeting and decided the most important thing they could do was place skids of finished product on the shipping dock for pickup by their customers.
They became focused on placing high quality finished product on their shipping dock. It worked. They found all sorts of activities the employees of the facility had been doing which did not put quality finished product on the shipping dock. They stopped these activities unless they were related to safety or regulatory requirements. They turned the business around.
In essence, they had learned to focus on spinning their invoice printer.
This concept works in businesses of one or one hundred thousand. Get your culture right, and if there is a market for your products, you will succeed, perhaps where you have never succeeded before. I once was a part of a turn around team that straightened out a business that had been losing money for twenty-five years. This was allowed to go on so long because the facility was a small part (relatively speaking) of a much larger enterprise. That business was eventually closed as markets turned to other products, but in the meantime, it had the best ten years of its existence after twenty-five years of dismal failure.
For safety this week, notice that despite the topic of the moment, safety was still the first subject. Make safety the first subject in your daily work, too.
Be safe and we will talk next week.
________
Other interesting stories: