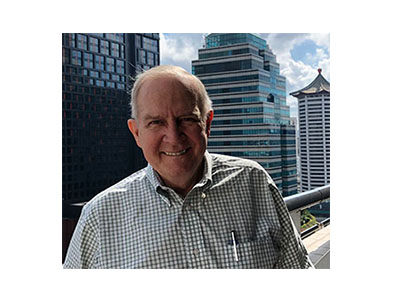 Email Jim at jim.thompson@ipulpmedia.com
One of the major barriers to process innovation is knowing too much about the subject. Knowledge of a subject sets up unconscious barriers to innovation.
Think of learning to drive an automobile. I have taught three teenagers how to drive. In all three cases, their first time behind the wheel experience resulted in eyes darting about rapidly. As they became familiar with driving, the eye darting subsided because they learned what was important and dismissed everything else.
Same is true of a process or procedure. If you know it with your eyes closed, so to speak, you are dismissing a great deal of information that might be helpful in innovation. It's the "we've never done it that way syndrome."
There are a couple of ways to shortcut this. If the problem at hand allows, ask a child for their solution. It may not be practical, but it will give you some insight that may lead to a practical solution.
In a manufacturing setting, co-ops, interns, or new hires can be a rich source of ideas to solve an intractable problem. You must be careful and give them an environment where they are respected and heard, but much can be gleaned from such virgin brains.
Lacking children or newbies, get some folks who have never worked in the department that is the subject at hand. If you have some paper machine folks who constantly complain about the pulp they are sent, this is an excellent opportunity to bring them over and let them tell you what is wrong. Just make sure you have a strong facilitator around.
Another great source of ideas is the consumers of the department's products. They likely imagine what the production process is like already. For them to see it and relate their imagination to it can be revealing. It is like a friend who told me about making comments about combines (used to harvest grain on farms) to another city friend. The second person couldn't understand why anyone would be interested in combines. I have the answer...if you eat bread, pasta, or pastries, the wheat in these products most definitely passed through a combine.
Obviously there are many sources of innovative ideas. It is your challenge to tap these sources for the benefit of your manufacturing process.
Be safe and we will talk next week.
#pulpandpaper
________
Other interesting stories: