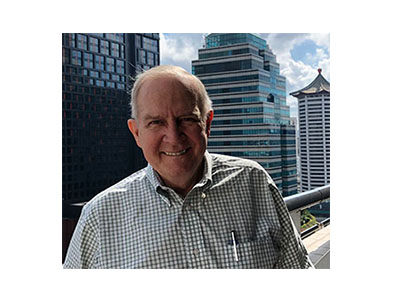 Email Jim at jim.thompson@ipulpmedia.com
The modern telephone is a miracle of technology. It is so easy to use, so close to us, that it has become an extension of our body and personality.
The first place I worked, starting in 1970, we treated phones differently. There were phones at our workspaces, but the only calls you could self-dial were internal ones. If you had to make an outside call, you first placed a call to the operator, gave her the number and the name of the person to whom you wanted to talk, and the project number for her to properly charge the long distance.
However, before you did this, you composed your thoughts and had the specific questions you need resolved written on a pad so that (a) you would minimize the long-distance charges and (b) be respectful of the other party's time.
Long-distance charges have long since disappeared. We carry our phones everywhere and answer them everywhere. We seldom prepare our thoughts ahead of time before jumping on a call with a customer. Some are worse than others, but when not prepared, we all can thoughtlessly say things we later regret.
The closer our phone has gotten to us, the less filtered our interaction with it.
This goes double for text messages. I am sorry, but I don't think emojis belong in text messages (except maybe a smiley face occasionally). First off, some emojis are open to interpretation and others are just plan juvenile. Use your native or business language to make sure you convey the meaning you want to convey. Additionally, don't use shortcuts such as ttyl (talk to you later). These do not convey the feeling that the sender is an adult.
Video calls can be either good or bad, but it takes some thought to make them good. My office is my studio when it comes to video calls. Everything is placed in my office in such a way that it conveys what I do in video calls. Two years ago, for instance, I had a call with a couple of investment bankers. As soon as we turned the cameras on, one of them blurted out, "Your office looks exactly as I imagined it would."
Bingo!
If I am out, say at a restaurant, and receive a call from a customer, I never put the phone in video mode. You just never know what will be in the background.
And speaking of backgrounds, I don't particularly like the fake backgrounds that people can use with some of the video conferencing programs. I find myself wondering what they are hiding.
Again, the modern phone is a miracle device. The downside is that it may expose us in multifaceted ways that are not flattering.
Be safe and we will talk next week.
________
Other interesting stories: