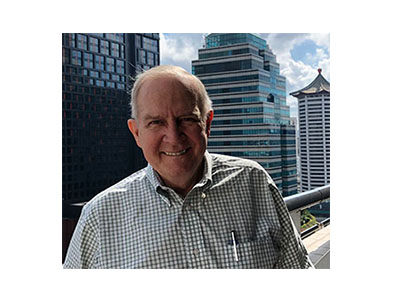 Email Jim at jthompson@ipulpmedia.com
Gutenberg invented the movable type printing press in 1439. For the next 500 years, it was the backbone of the communications industry. In fact, even to this day, it is an important heritage in the world of printed works.
Thirty years ago, benefactors of Gutenberg's efforts, newsprint and printing & writing papers, were juggernauts in the pulp and paper industry. As recently as 1999, there were talks of new newsprint machines in the northeastern United States. In 1984, when I left Westvaco to go to work for Packaging Corporation of America, a headhunter told me it was the dumbest move of my career to leave fine paper for packaging grades.
Now, the premier coated paper mill in the country, the old Consolidated Papers flagship mill in Wisconsin Rapids, Wisconsin, sits idle, begging for a buyer (hint: a new buyer will not be successful doing what was done there for over a century). Newsprint machines are being either idled or converted to linerboard (want to buy one cheap? Ponderay in the state of Washington is begging for a buyer).
All this capacity, all of these markets have been displaced by a technology barely known outside academia and research thirty years ago: The Internet. How did this happen?
Focusing on the process, not the technology, the answer is simple. The Internet, as represented by many people in many firms, had nothing to lose and everything to gain. Conversely, the now moribund paper grades had it all, and had everything to lose if there was a major technology innovation.
Innovation is a process of the desperate and the opportunistic. There are countless examples through history where, with backs against the walls, innovators have broken through. The Internet, a solution in search of a problem, was probably the biggest innovation of all time, at least in communications.
The paper grades that died, had they caught on early enough, may have survived in a better fashion than they did. However, it was not in the mindset of the people and entities involved to (a) perceive they were in trouble or (b) do something about it.
So, within our industry, where will innovation come in the near future?
Geographically, I think it will be in the Indian subcontinent. The Indian paper industry does not look so much different than the Chinese paper industry of thirty years ago. There are patches of modern equipment, but there are still many very old facilities. I declare India to be the next great seat of modern paper industry development in the world. It will be followed closely by Africa, which seems to be developing a modern industry literally around the fringes, the shining spot being South Africa (Mondi and SAPPI, which have been major players for decades).
The other source of innovation is the equipment suppliers. They are perpetually desperate--they must innovate in order to keep their product pipeline full. Want to work for an innovator? Follow my hunches here.
There is constant innovation is safety procedures and gear--and there should be until the last accident is stopped.
Be safe and we will talk next week.
________
Other interesting stories: