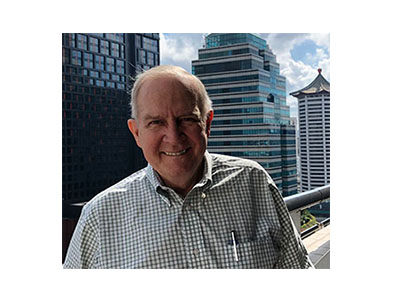 Email Jim at jim.thompson@ipulpmedia.com
There have been many attempts to institutionalize innovation. Sometimes the domiciles of higher education seem to think they have a lock on innovation capabilities. Likely, in some areas, they do.
The innovation with near term payoff, however, often takes place at the millsite. It is an activity in which everyone can participate and can be made into a fun (and profitable) activity if structured correctly.
When I talk to hourly workers, the complaint I hear most often is that "management doesn't listen to us." This is missed opportunity and a morale breaker.
Leading mills provide a way to channel these ideas for action. The best scenario for this is overlap times at shift change. If you don't pay for an hour of overtime at shift change for crews to exchange ideas about what is going on right now, you a missing out on one of the biggest opportunities to innovate, and seizing the rewards of innovation, right away.
Sometimes these opportunities are one-time events to fix a particular problem at hand now. In others, they lead to a complete revamp of procedures and protocols.
A number of years ago, I was working with a mill that did not do these overlaps. The crew came in as the last crew left with only a few brief words exchanged as they crossed each other on the operating floor. I persuaded management to give them an hour of overtime to sit down and exchange current conditions. After a few of these meetings, the crews demanded that they continue, not for the money, but because these meetings made their lives much easier, which, in turn, means the machine ran better and more profitably.
These can lead to long term, continuous cost savings, too. For instance, if a crew finds a safely executed shortcut for installing a wire, that savings is an event that keeps on giving from now on.
Most mills can be a continuing source of these on-going improvements. That's why, when I do a strategic study projecting a mill's performance out into the future, I calculate in what is called "production creep" which is about a 2% gain in production every year, all done with no capital expenditures...just implemented new ideas.
You should measure this. Are you now getting a 2% gain every year? If not, why not? What can you do to stretch this number to 4% per year?
Sometimes, these ideas are "merely" safety ideas, which are immeasurable in their potential future savings. Don't ignore these, either.
Be safe and we will talk next week.
________
Other interesting stories: