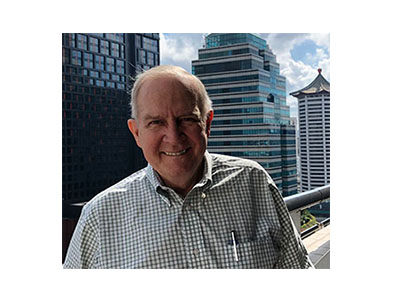 Email Jim at jim.thompson@ipulpmedia.com
A couple of seemingly disparate items strike me as we start to think about innovation and strategy this month.
The first is the press release a couple of months ago announcing the coming departure of the chairman of a major pulp and paper company. Reading between the lines, one could infer that this chairman and the board are out of ideas as to how to take the company forward.
The other is the current popular human resource acronym, DEI, which stands for Diversity, Equity and Inclusion. As with most such acronyms, this one is too simplistic and is itself too inclusive, likely being applied where it is not appropriate.
For instance, if I oversee a group of soldiers tasked with taking yonder hill, the last thing I want is diversity of thinking. I want everyone to be appropriately trained, laser focused, and committed to the job ahead of us. I don't want anyone popping their head up and exclaiming, "Sarge, I've got a great idea!"
There are many business tasks that require the same focus. Yes, they are boring, yes, they are dull, but that does not mean they don't need to be done precisely and on time.
However, when it comes to innovation, diversity is demanded. Strategy can demand this, too, but we will cover that later.
If you look at people good at innovation, they often have very wide backgrounds and are curious about many diverse topics. Today, look at Elon Musk. In the past, Thomas Edison, George Westinghouse and many others come to mind.
I have been told I am very innovative. I'll not bore you with the details, but I have an extremely wide background, starting as a child. My diverse background does have its limits and favors understanding manufacturing and making things. However, my knowledge of sports and celestial mechanics are below average.
I have developed a way to improve creativity, however. It comes from years of watching the great old late night comedians Johnny Carson and Jay Leno. Late night comedians must come up with fresh, contemporary material every day. Waking up each morning starts them on a strenuous, fresh path to a deadline. Innovation is the key to their success, not just long term, but today.
How do they do it and what can we learn from it?
These comedians simply smash two or more disparate contemporary headlines together. They add a few words of their own and it comes out hilariously funny.
How does this work for us in manufacturing? The same way. Take two or three disparate, perhaps problematic, occurrences in your mill and smash them together.
For instance, all our steam traps always leak. The maintenance manager's office is always cold. Let's put all the steam traps in the maintenance manager's office. Of course, you are not going to do this, but it may lead to an answer to leaking steam traps, say, a bit of software and sensors that puts the steam trap conditions on the maintenance manager's computer or phone.
Be safe and we will talk next week.
#pulpandpaper
________
Other interesting stories: