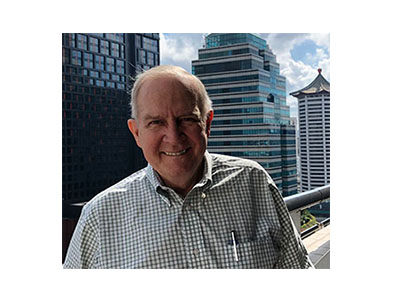 Email Jim at jim.thompson@ipulpmedia.com
In May of each year, we talk about Energy Trends, and we wrap up in December with Power & Energy. Energy is an important topic in the industrial and post-industrial world.
As I have said many times, modern energy is all politics. It doesn't help that most politicians and journalists did not go to STEM schools for their secondary education. For those of you outside the United States who may not be familiar with the acronym "STEM," this is a secondary or high school that concentrates on Science, Technology, Engineering, and Math. It gives teenagers a foretaste of a career in the sciences or mathematics.
Thus, politicians and journalists are very comfortable in violating the laws of physics and especially thermodynamics as they plot and report on energy trends. They never let these issues get in their way.
Just the kilocalories given up or required to cross the phase change from liquid water to steam can throw them for a loop.
The attempt to convert the world from fossil fuels to renewables is a place where it is particularly handy to not know the laws of physics. For example, I have half my roof covered with solar panels and we have 110 sunny days here in Atlanta with a total of 217 days with some sun, yet I can barely run a refrigerator part time with "Jim's Power & Light."
This year, throw in a war involving a major energy producer, and you can easily understand why we are where we are.
As usual in any transition, humans in general are making a mess of the conversion from fossil fuels to renewables. I don't know (and I don't think anyone knows) if it is possible to make a 100% conversion. Oil was first discovered in industrial quantities in 1859. It took a number of years to covert lamp use from whale oil to kerosene, but the oil producers had a couple of things going for them. Kerosene was clearly cheaper than whale oil and the oil producers were largely unencumbered by any regulations anywhere in the world.
We live in a far different world. The politicians and the journalists have many levers to pull and many megaphones with which to shout their blissful vision of a sunny future.
In the meantime, while we wait for their sunny days, what are we to do? Keep making paper, with energy sources that obey the laws of thermodynamics.
But what does this mean in the big picture? It means the cost of paper and paperboard products will rise faster than the general costs of living. It means your company may need to get creative in finding traditional energy sources for a while.
This transition has already been underway for a couple of decades. Look at where we are and where we need to go. It is not a quick or clear path.
Be safe and we will talk next week.
________
Other interesting stories: