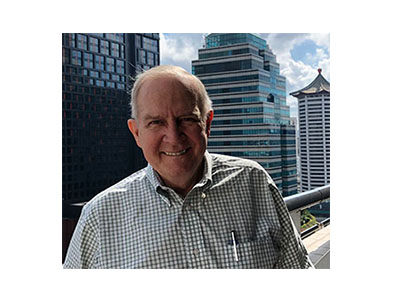 Email Jim at jim.thompson@ipulpmedia.com
After nearly fifty-one years in the business, my anecdotal guess is that about half of capital projects are successful, meaning: on time, on budget and fulfilling the original scope. The rest suffer from a myriad of deficiencies.
Likely the largest failure is poor scope and the guiltiest party in determining poor scope is the board of directors. Well, they do not actually write the scope, but it appears most of the time they do not read it, either. In my opinion, boards should have to have three readings, out loud, on major capital projects before they approve them. These readings should be in sequential board meetings. Spending a couple hundred million dollars or more is serious business.
While I am just itching to tell the stories I have heard and witnessed concerning board-level misunderstandings of project scopes, I will avoid embarrassing them and regaling you through repeating them. They would be funny if they did not represent such a loss of capital, profits, and, in the worst cases, the loss of many, many jobs.
One of the mistakes pulp and paper manufacturing companies make is they think they can abuse suppliers involved in their capital projects without future consequences. For instance, continually ask for meaningless proposals and suppliers will stop providing them. Do this at your own peril when, worldwide, there may be only three or four suppliers that can meet your specifications. Proposals cost lots of money to prepare. If there is not a reasonable chance of winning, companies will stop proposing.
Although it is not a capital project effort, on occasion we have even exercised this choice here at Paperitalo Publications when it comes to marketing proposals. There is no point in preparing endless proposals for someone who does not value your work. Sooner or later, it will be a disaster.
Another mistake occurs when operating personnel, perhaps having experienced a difficult project in the past, decide they will manage a project without qualified engineering and project management help. This is usually about as successful as asking your chief engineering to personally startup a paper machine after a shutdown. Starting up a paper machine looks easy when you are an observer and experienced, skilled papermakers are starting it up. The opposite is true if you take operating people and substitute them for experienced and skilled project engineers, the only difference is it happens in slow motion.
We'll talk about more challenges involved in capital projects the rest of the month. Meanwhile, if you have some areas you would like for me to cover, drop me an email at jim.thompson@ipulpmedia.com
Of course, from a safety standpoint, new equipment comes fraught with unfamiliar safety issues. Make sure safety training is a part of any capital project, no matter how small.
Be safe and we will talk next week.
________
Other interesting stories: