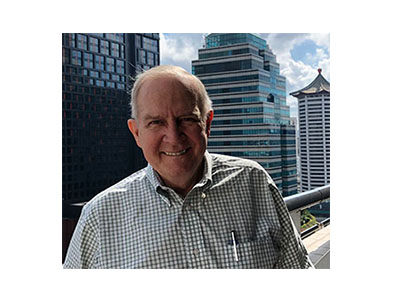 Email Jim at jim.thompson@ipulpmedia.com
The components and devices to do what I will describe here exists now. Someone just needs to assemble the bits and pieces.
It is possible for a critical bearing to text or call you when it experiences the first sign of failure. The sensors and technical bits and pieces exist to do this now. Someone just needs to assemble them. This is cheap. Start with critical bearings.
Trucks and rolls of paper can be mated up long before the truck ever arrives to pick up the load. Not important if you have a fully automated warehouse, but if you don't, prestaging loads near the docks could boost productivity.
This isn't new, but have you implemented it? Small expendable supply companies (such as Fastenal or equivalent) have installed vending machines to dispense these needs to employees with a P-card type device. What is new is using these to keep track of bottled water dispensed to employees on hot shutdowns. In fact, these systems could notice who is not hydrating enough and send a message to their company furnished cell phone (see last week) encouraging them to go pick up a bottle of water.
In fact, those company furnished cell phones could alert the employee and appropriate management when an employee is entering a dangerous area (too high, too hot, bad air, etc.).
I think we will see more mills put the winder in the basement in the future. This has already been done, and it makes a lot of sense. Makes the critical winder foundations much simpler and eliminates the lowerator.
Plastic liners in headboxes are bound to come. Eliminates all that polishing and if they have a nick, just replace them. The people in the wear parts business will love these and so will the mills.
You will see more applications of CPVC piping in the future. I have talked about it for a long time and to date it has been ad hoc and haphazard. It is crying out of
If you want to get involved in some of these, I'll close this month's series with the way I opened it...get involved in the Light Green Machine Institute. We specialize in innovation. Email me for details.
Be safe and we will talk next week.
________
Other interesting stories: