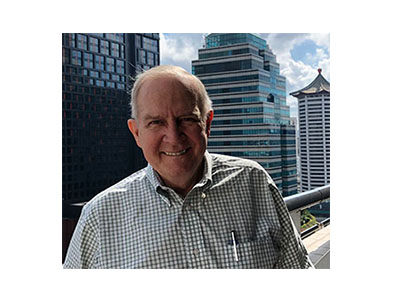 Email Jim at jim.thompson@ipulpmedia.com
In this final set of scenarios, I was in the role of Services Manager (responsible for maintenance, engineering, and the technical and power departments) at a mill in Ohio. We were having trouble with contaminants in our recycled fiber supply. The state-of-the-art solution at the time was to replace screen baskets with holes with ones with very small slots. Of course, like all such situations, this solution had spread around the industry as fast as it would on Facebook today (but this was pre-internet).
We had screen baskets of the requisite specifications on order, but delivery was months away.
With the permission of our executive vice president (who reads Nip Impressions to this day, top of the morning to you, sir) I took our purchasing agent and went to the manufacturer in upstate New York. Because the purchasing agent was cheap by nature, we flew on the cheapest airline I think I have ever been on in my life, but that is another story.
We got to the facility, had a nice talk with the management and they showed us their machine tools, busy at work making screen baskets. They were already running these milling machines 24/7, so there was no slack we could exploit. I tried to induce them, financially, to move our order up in their system. They politely refused. Good for them, they did the right thing. And we got our screen baskets four months later, as I recall. I failed.
While at the same company, there was also a mill in Iowa that reported to me (coincidently, very close to the headquarters of the company referenced in this column last week). Unofficially, this mill reported to me (I was the person that went out there every month and reviewed the operations and P & L). On one monthly trip, there was a tear in the belt press wire. One was on order and, it turns out, was in a freight company warehouse in Milwaukee, waiting a scheduled shipment to Iowa as an LTL (Less than Truck Load). Still be young, foolish and full of vim and vigor (OK, by now I was 37), I took action.
No one in the mill seemed the least bit concerned about this condition despite the fact the old wire was causing us about a 10% slowdown in production.
I found out the size of the package, called the local rental truck place and got a van style moving truck I could get the package in diagonally.
I drove to Milwaukee, got the package and drove back. No stopping, a round trip of about 600 miles in a nearly worn-out rental truck. Took about fourteen hours--not exactly a pleasure trip. Did I mention it was December again (see two weeks ago) and the heater in the truck didn't work?
Now, there is an extra bonus learning in this last example. It is a management area I have failed to master time and time again. I start off on these adventures, thinking I will inspire others to adopt my get it done attitude. That doesn't work. Most just look up for a minute, are glad (or maybe even neutral) that someone else went to the effort to get something needed, and then just go on with their old habits. No lesson learned; personal energy levels proceed as normal. Failure to lead.
So, as we stated a few weeks ago, it looks like we are entering a time of inflation and shortages. Based on my examples, hopefully you will do the extraordinary things necessary to move your business forward. But I'll caution you to do them safely and ethically.
Be safe and we will talk next week.
________
Other interesting stories: