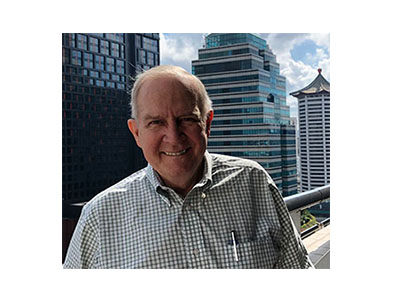 Email Jim at jim.thompson@ipulpmedia.com
I don't think most mills realize how close we are to interacting with robots every day.
The box plants are ahead of us on this. The new Super Plants require about two thirds the employment for the same level of productivity. They are all 110" corrugators and they have a heavy component of robotics. I am expecting to see a flurry of box plant upgrades between now and 2030. Super plants won't be super then--they will be the norm.
Back in the papermill, a couple of ready for here and now human aids are available. The first is the Boston Dynamics dog like robot called Spot. However, Spot does more than any dog you have ever owned. Others are named Stretch and Atlas. Spot and Stretch are being put to work right now. Atlas is described as a research platform. The last time I checked, the basic Spot model was $70,000. Dirt cheap.
Then there is "Servi." Just a couple of weeks ago, Laura and I decided we needed to escape the brutal winter in Atlanta (that's a joke) and go to Florida for a few days. Within walking distance of our hotel in Dunedin, there was a typical breakfast/lunch restaurant.
Benedicts, as it was called, looked normal enough for such an establishment. However, it had a device that caught my eye. There was a serving robot at work alongside the waitstaff. It is a product of a company called Bear Robotics. Called "Servi" it uses Lidar technology (much like Roomba) to move from kitchen to addressable table locations with trays of food, drinks, and so forth. Servi is about 120 cm tall. Once it detected that the food had been removed, it automatically goes back to the kitchen for another load. It did this easily and smoothly, dodging waitstaff, patrons and furniture, including chairs which were never in the same place for long. Everyone seemed to interact with it easily and being Florida, this was a geriatric crowd.
Always thinking about the pulp and paper industry, I could see an immediate application bringing small parts and tools from the maintenance shop or storeroom to the paper machine, even in its relatively light weight form designed for restaurants. A more robust version could work alongside maintenance crews in any mill environment.
I have not explored the pricing, but my thinking is that if this can be cost justified in a restaurant, an industrial version should be an easy expenditure for a maintenance force to undertake.
I am describing tools that are available right now, not sometime out in the future. If your mill has a collective bargaining agreement, you are already behind, for it is highly unlikely that your collective bargaining agreement has language that accommodates robotic assistants. You need this language now.
You also need to work with your safety department and your insurance carrier to work out how personnel interacting with untethered robots is going to work.
These are big problems that you must face, but considering the tiny price of the robots, you will be facing them sooner rather than later.
Be safe and we will talk next week.
________
Other interesting stories: