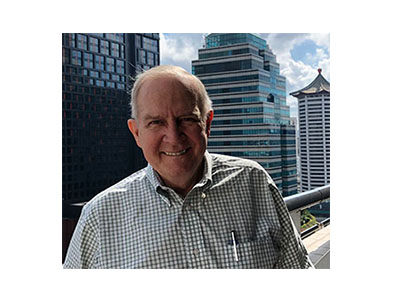 Email Jim at jim.thompson@ipulpmedia.com
The 10,000-pound elephant in the room is that old digester that you abandoned in place. Or maybe it is an old paper machine, or an old bleach plant. Managers have gotten really cute about abandoning old equipment in place rather than take a write-down.
The error in this is that one has no idea what kind of energy consumption or fluids consumption (water, lubricants and so forth) are taking place in that abandoned unit operations. You are no doubt keeping some lights on in that abandoned pulp mill, for safety reasons if nothing else. That abandoned continuous digester or that abandoned water tower likely have some FAA mandated flashing lights on top.
I will absolutely guarantee you that there are some water lines flowing through that place, either requiring energy to heat them or perhaps they are draining away energy expended elsewhere.
Then there is the uninsulated steam line to nowhere. One I know of in southern Georgia must be at least a mile long. There used to be a piece of equipment out there on the end of it. It has been gone so long you would be challenged to find anyone who remembers what it was.
There are abandoned office buildings in many old mills. These are usually kept heated to a nominal temperature to keep pipes from freezing.
Once in a while you will run into a beauty like this...an outside gate has been abandoned, replaced with fence, but the guard shack is still there, pulling steam for heat (winter) or electricity for air conditioning (summer).
Once I was wandering a mill site in the far south. It was summertime. I came upon a fairly large outbuilding that was completely closed up. Why? It was the pump rebuild crew and they had managed to air condition their workplace. None of the maintenance shops in the machine basement were airconditioned. Had I been the mill manager, I believe I could have saved a pile of money--outsource pump rebuilding (probably would have gotten a grievance, though).
I would think it a safe bet, that if your mill is five years old or older, I could find at least one energy consumer abandoned in place and running like there was no tomorrow.
Be safe.
See you next year.
________
Other interesting stories: