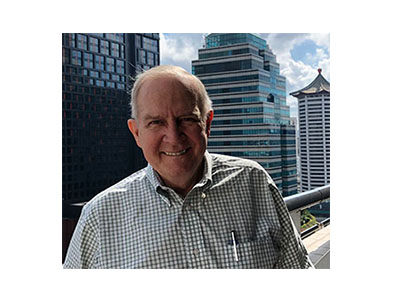 Email Jim at jim.thompson@ipulpmedia.com
Occasionally you will run into a safety situation that is not covered by your training. What to do?
My approach to such situations is multi-pronged. Urgency, risk, obvious and unknown are adjectives I would use to describe my approach in these matters, coupled with a heightened awareness of my surroundings.
First and foremost is the last above--a heightened awareness of my surroundings. This needs to be the state of mind around any moving machinery, including trucks and automobiles as well as conditions such as heights, tunnels and so forth. In other words, any place where kinetics (the effects of forces upon the motions of material bodies or with changes in a physical or chemical system) or potential energy may exist.
Next comes urgency. If you can back away from the situation and seek advice or help, that should be your course of action. However, this may be tempered with the obvious. For instance, these days I might be walking across an area wearing a mask and safety glasses. Under these conditions, the glasses tend to fog up for me and I cannot see.
What to do? Obviously the first thing to do is stop moving. If the conditions are safe, I can briefly remove my safety glasses to clean them, or, if in a large enough space and far enough from other people, I can remove my mask briefly until I can get to a place where both can be worn.
If I was in a place where my safety risks are known to be low, I would adjust my PPE to be in the safest possible condition given the risks. If the situation may contain unknown risks, I would, if a lack of urgency allows, back off and go to my safety professional for advice.
The most dangerous place to be is where there are unknown risks. If a task must be completed, first seek advice from others in the immediate area--they may be more familiar with the possible dangers. Secondly, treat everything as dangerous. Chemicals, biological, electrical, kinetic and potential energy sources are the first things to assess.
Don't make assumptions about what you can't see. This is the time to be paranoid--behind every door, beneath every floor lurks dangers.
We train and we train some more but there are still accidents. It is necessary for you to take action and responsibility when in a gray area.
For safety this week, make sure you bring up incidents that are not covered at your next safety meeting. This is valuable to make sure our safety web becomes ever tighter.
Be safe and we will talk next week.
________
Other interesting stories: