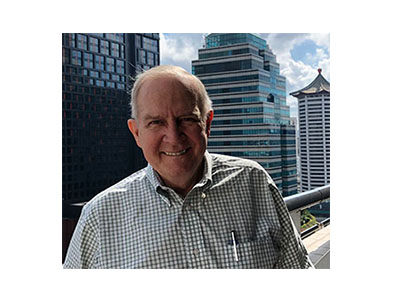 Email Jim at jim.thompson@ipulpmedia.com
The fourth step in quality is the training and morale of your personnel. We touched on this briefly last week.
I mentioned engaging and training your offloading fork truck drivers to perform quality checks on incoming fiber trucks. This is your first defense involving personnel.
All your employees need to be thoroughly trained for the job at hand and not only trained but taught to think so that they can take action when they see something occur that can affect quality. This, of course, is job specific, but train people to look just slightly outside the battery limits of their job, so they can see when bad quality may be coming towards them and when marginal product is leaving their area.
I've always liked the Ford Motor Company slogan, "Quality is Job #1." That says it all.
Major corporations have taught me that you cannot spend too much money on training. It is a bottomless well that always has a return. Train your employees constantly.
When it comes to morale, a good attitude is not just to be shared amongst yourselves. It is important that your sales and tech service staff maintain high morale as well. When they can go to your customers with heads held high, they can keep product sold which may have customers slightly unhappy. If they have low morale and think you make a lousy product, they will side with the customer when it comes to R & As (Returns and Allowances). That can become a death spiral.
There is a strategy when it comes to customers and quality. Some customers, as a practice, find something to complain about with every load. They will tell you they can work through the problem if only you'll just give them a discount for their trouble.
Don't fall for this one. Tell them you don't want to cause them any problems and you'll promptly take the product back if they are unhappy. You will be surprised at the creative ways they will invent to keep the product at full price. Call their bluff and you will find out where your real quality problems reside, for real quality problems will push back hard.
Quality is important and there are many consultants and institutions that make lots of money creating the aura that it is complicated and that you need their help to fix your quality problem.
In reality, quality is really fairly simple if you put the correct controls and personnel training in place. Know what quality is (specifications), watch for it and train your people to watch for it.
As I said before in this series, quality begets good safety records. Why? Because people are not stressed out, a condition that causes them to make safety mistakes.
Be safe and we will talk next week.
________
Other interesting stories: