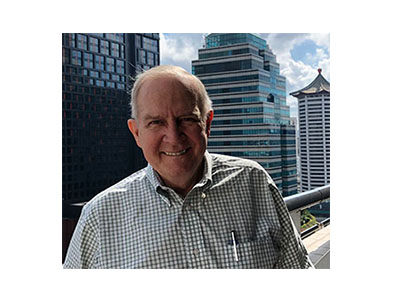 Email Jim at jim.thompson@ipulpmedia.com
You know that I am old, and this old rubric proves it. When I was a young engineer, I worked with a seasoned professional (who was younger than I am now) who said this: "you can save a quarter by running to work behind a bus or you can save $3 by running to work behind a taxi." At the time we were talking about calculating project savings. He was pointing out what we often think of as an exact mathematical and scientific calculation can be viewed from different points, depending on your objective.
I have noticed that many companies in our industry made a boat load of money in the first quarter (surprisingly this did not affect the tissue makers so much--people were working off their personal inventory in this grade). I have also noticed that every time I turn around, people are talking about "decarbonizing" and "carbon neutral" when it comes to their operations and their products. Note--I am not arguing one way or another on whether we should be decarbonizing or strive to be more carbon neutral--this is a cold, calculating discussion on what sells today.
Stick with me, please. We have traditionally calculated the investment in energy projects based on savings against alternatives, fuel supply availability or regulatory requirements.
What if we drag the marketing folks into the equation and ask them how much more product they could sell or what kind of a competitive advantage they could realize if they could say your facilities and products are more favorable on the carbon question than other manufacturers? Is there a piece of the economic question that could be answered with this discussion?
I would suggest, if so, that your board take a portion of that newly minted 1st quarter cash pile and, figuratively, cover your site with solar panels. Every roof, walkway, and so forth gets solarized. Or, if you prefer and it fits your site better, do it in windmills. Whatever green energy idea fits your business--do it with abandon.
You will get a jump on the competition and you will get a jump on inevitable government regulations. You will make your neighbors realize you are a good corporate citizen. This will have a good return on investment if you do your calculations expansively and carefully.
By the way, you will not be the first paper company to take this green path. Mohawk Paper of Cohoes, New York did this years ago. Their sustainability statement reads as follows: "Every good product starts at the source. And paper is no exception. In our case, all of our papers begin with fiber, water and energy; critical natural resources that we have never taken for granted. And because we care about the environment and are committed to a sustainable future, we source pulp from sustainable forests, we use recycled fiber, we conserve water, and we harness wind power for our mills' electrical energy. Our customers might not know all this when they touch our paper, but they are witnessing the culmination of careful material sourcing and time-perfected techniques."
I think this is a smart example for the industry to follow. When it comes to energy sources, the time to start is right now.
Be safe and we will talk next week.
________
Other interesting stories: