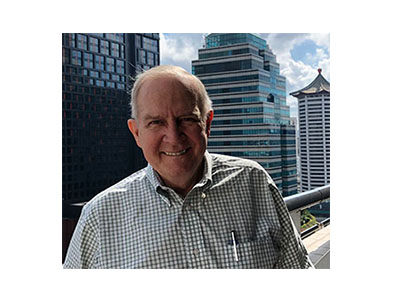 Email Jim at jthompson@ipulpmedia.com
We usually think of innovation as being creative and coming up with some gee whiz new idea.
If you have been in business for more than a week, it is easier than that. Just use a critical eye to eliminate the unnecessary. The unnecessary comes in many forms.
It could be that bucket of parts sitting in the corner. It could be that pile of papers stacked beside your desk. It could be that process that was put in to temporarily fix a certain problem but then was never eliminated.
I've mentioned here many times the concept, on an operating floor, of eliminating everything that will not be used this week. Do this critically and use a flashlight to examine as you go, and you will throw out dumpsters full of useless materials.
The beauty of this, of course, is that you will now actually be able to see what is important--the items that spin your invoice printer.
Think of it this way, either in office or operations--if there is anything that is not needed to spin your invoice printer then it is not needed at all.
The amount of space in my office that spins my invoice printer is 15 square feet. The rest of it is just a museum highlighting a fifty-year career. Truth be known, I could probably work out of a porta-potty.
So, like me, you likely have some extra things hanging around. Just make sure they are minimal in quantity and kind.
One of my favorite stories is that of the mill that had many, many recipes for coating formulations. A bright manager came along and eliminated them all except the most expensive (and highest quality) one. Coating cost declined drastically. Do you have any processes like this?
Tear down buildings that are unused, pipe bridges that are rusting away and no longer carry anything. Look below grade, too. Some really bad disasters have happened when long abandoned tunnels and effluent pipes suddenly collapse.
As we move towards Industry 4.0, one of my fears is that we will instrument things that should just be eliminated. Of course, Industry 4.0, if it lives up to its name, should indicate what those things are on a continuous basis. But going in, if you could use the principles of Industry 4.0 to eliminate items before they become ingrained in the system, all the better.
For safety this week, innovation by elimination often reduces trip hazards, fall hazards and electrical shock hazards. Eliminate, eliminate, eliminate.
Be safe and we will talk next week.
________
Other interesting stories: