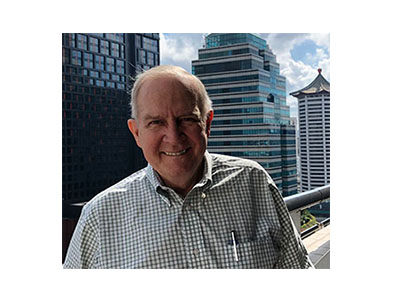 Email Jim at jim.thompson@ipulpmedia.com
If you have spent your career in the shelter of large, rated companies, you likely have not experienced this problem.
Some explanation. By "rated" I mean a company that carries a rating by a Dun & Bradstreet, Fitch, or some other recognized rating agency. Most such companies fund their capital projects through their corporate treasury.
It works like this. The board approves a budget based on the capital plans of the company. The treasurer funds this plan based on FCF (Free Cash Flow), selling unused or obsolete assets and new borrowings. In such cases, the individual capital projects seldom see any affects on their ability to pay their bills. Cash magically appears out of the sky.
Some companies, and many unrated companies (which are often startups) need other sources of funding.
There was a trend a couple of decades ago to hit up one's equipment and services (construction) suppliers for funding. This did not last long, as such sectors of the industry saw their competitors seek bankruptcy or sold at a fire sale when the builder or developer could ultimately not make good on their promises to refinance the project once completed. We have smarter suppliers now.
Where projects can get into cash flow troubles today is usually where there are multiple funding sources which may not have the attenuation controls of a treasury department. In other words, the funding is coming directly to the project from multiple sources.
In these cases, it is the project manager or the project sponsor's responsibility to be constantly looking ahead and assuring that various funding sources will arrive on time.
For a number of years, one source of disruptions was abated. This was when interest rates were low. Parties promising to release funds in those times were not reluctant to do so, for they were not earning much interest on holding them. Go back forty years, when inflation was really raging (much worse than now), and you couldn't pry funds out of a lender's hands with a jackhammer. Complete chaos.
One international project I was involved in back then had three owners, a major oil company, a bank and a North American paper company. The oil company had the smallest stake, but somehow had managed to become the project manager. Their project manager (a person, not an entity) refused to pay any bill that was not at least six months old. Stupidly, all the suppliers, constructors, and the engineer kept working. This was brought to a head when a supplier of a key, but relatively small piece of equipment manufactured said equipment and had it sitting on the dock in the European country where they resided. This project could not start up without this equipment. They took pictures and sent them to the project manager (via courier, this was before the internet) with a brief note that they would be happy to ship them when all their bills, including the bill for these parts and their transportation halfway around the world, were paid in full. This broke the logjam for everyone.
It also delayed the start up by about three weeks. But it was a bigger cost than this, for everyone working on the project spent extraordinarily large amounts of time daily concerned with the payment issue. Some suppliers were daily making the decision on whether they were going to keep working on this project or stop and cut their losses. You can imagine what a problem it was having this hanging over the project.
I have seen other projects with similar issues. In one case, the contractors were loading up their tools and preparing to exit the project for lack of payment. In this case, it was a rated company with a treasurer so stupid they shouldn't have been put in charge of a scout troop's cookie sales receipts. The problem was remedied with a new treasurer and some costs to the project.
Others get cute with paying extras or change orders in a timely fashion. The smart contractor with deep pockets keeps working in these situations and sues the daylights out of the owner afterwards.
There are many other cases I can recall, however, I think this is enough on this subject. The point is cash flow problems exacerbate completing projects efficiently and on time.
Be safe and we will talk next week.
________
Other interesting stories: