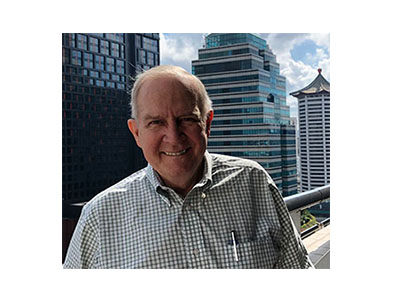 Email Jim at jim.thompson@ipulpmedia.com
We were in the middle of engineering and planning a rebuild. Our instrument engineer comes strolling into my office one morning. He's concerned about the delivery of the new distributed control system. On the paper machine, we were going from bench boards on the operating floor (with pneumatic controls) to a digital system in a new control room. Huge change. Our instrument engineer, I'll call him Jeff, was getting conflicting stories from the supplier concerning delivery. I told him to make a couple of more calls, and if he was not happy with the answers he was getting, we would jump on a plane.
We jumped on a plane. We went to the headquarters of the company, which was in corn field country, upper Midwest. It turns out that our engineering firm was in one sales district and our mill was in another. The division of work in the supplier's headquarters required the local sales office to complete certain detailed activities. Unbeknownst to us, these two offices (the one where the engineer was located and the one where our mill was located) had been arguing for several months about who was supposed to do what.
Frankly, my dear, I don't.....
Jeff, despite being a Vietnam veteran, was a timid sort. I was the heavy. I told this crowd we had gathered at their headquarters, that if necessary, I could make sure they never got any business from any of our company's five mills ever again. After a few hours, it seemed as though I got through to them. Boy, were they dense and arrogant.
At the end of this hours long meeting, they finally told me they were going to start building this system in a new facility they had just opened in a central city in Texas. They promised me they were starting that very day.
Jeff and I left their offices headed to the airport. Jeff was obviously relieved we would be going home.
Not so fast, I said. We got to the airport, and I got us tickets to go to that central Texas city that night.
The next morning, we were sitting in the lobby of the new facility in Texas when the principals from the headquarters office walked in. They were gracious (on the outside) and showed us around and took us to the spot marked on the floor where our system was to be built. We got to visit with the engineers and production people that would be building our system. They all assured us we had their attention.
I thanked them and told them we would be back every two weeks if necessary to monitor their progress.
When we made our first follow-up trip in two weeks, our system was proceeding through production at a nice pace.
The system arrived on time as promised.
Expediting can be a drastic series of events.
When you are executing expediting, operate in a safe manner, not like I did in the story I told last week.
Be safe and we will talk next week.
________
Other interesting stories: