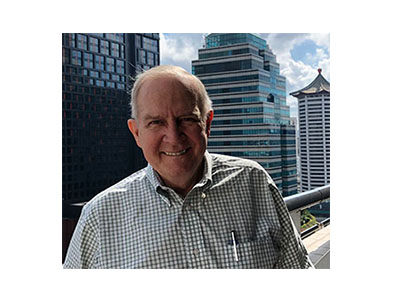 Email Jim at jim.thompson@ipulpmedia.com
Stradivarius was known for the quality of his violins. The last one was made in the early 1700's. The remaining ones are highly prized today.
You can obtain the plans to make a Stradivarius violin. It is quite a neat graphic and table. The drawings show the violin dimensions depicted as letters; an accompanying table gives the dimensions one needs to use to make a violin full size, and dropping by 1/8ths, down to 1/8th size.
When my daughter was about four, the Suzuki Method of teaching violins was all the rage. My dad, a craftsman of the highest sort, using the Stradivarius tables, made her a violin of ¼ size. It was perfect, but not a Stradivarius. And of course, her violin needed a case. So, he shaped some rigid foam to make a case, looking just like one from a manufacturer, both inside and out. On the inside, he lined it with some scraps of old heavy velvet curtains and on the outside, he applied paper mâché. His recipe for paper mâché was twelve rolls of toilet tissue and Elmer's Glue. He placed each layer of glue-soaked paper carefully and let them dry. I suspect it took a month. Then he spray painted it black. You never saw a better violin and case in your life.
My dad's career started as a coal miner when he was about 12. His final job was in the model shop at Kenner Toys. He built many of the prototype models for the original Star Wars toy collection. Netflix has an original series called, "The toys that made us." The first episode is about the Star Wars toys. Midway in that episode is an old photograph of the model shop workers. My dad is the little stooped over white-haired man in that photo.
Dad was a perfectionist. One day, when he was in his late seventies, he got upset at work because a project manager was trying to take a model away from him that dad did not think was complete and ready to move on. When the manager left the room, dad stood up, took the model, threw it against the wall, put on his coat and went home. He said the other model makers stood and clapped--no one liked to work for that manager.
He told Mother what he had done and that he would probably get fired, but maybe it was time to go anyway. Phone rings. Dad answers, it is his boss. "Jimmy, you OK?"
"Yeah."
"Tell you what, I know you and the misses like to go to Florida to see your relatives. Why don't you take a vacation and do that. Take as long as you want, and you will be paid the whole time."
"OK." Now dad was getting his nerve up. "But I don't ever want to work for (Project Manager) again."
"Now don't you worry about that; you will not be assigned to him ever again."
Dad's boss (and the higher ups) valued quality.
There are many other stories about my dad, and most of them involve quality. I have a folding pocket knife, for instance, that he made from a piece of deer antler, some stainless-steel strips and a piece of brass he shaped and tempered to make the back spring. The blades are made from old steel files.
So, what's the point?
Many of us recognize quality and we love to acquire it. Few of us love to create it. My dad loved to create quality.
We'll explore the love of quality and how to create it this month.
Be safe and we will talk next week.
________
Other interesting stories: