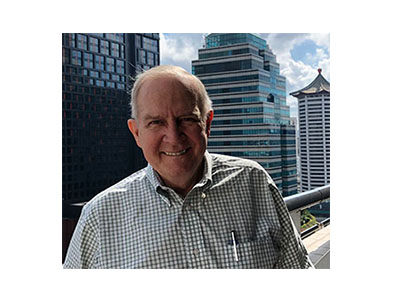 Email Jim at jim.thompson@ipulpmedia.com
Capital projects are so important to our capital-intensive industry that we have a monthly newsletter on just this subject here at Paperitalo Publications called Capital Arguments (you can sign up for all our newsletters, including Capital Arguments, here).Thus, during the five columns this January, we'll stick to larger overarching issues than we normally do in the monthly newsletters.
For equipment suppliers, it is difficult to discern exactly what the year holds. While we track the projected capital expenditures of the companies in the PM40 these are often subject to change, especially in the out quarters. Additionally, these numbers often include planned but unspecified merger and acquisition activity, so they may not be purely capital construction projects. Yet after all this hemming and hawing, I will say capital expenditures will only be down slightly in 2023, despite the monstrous increase in interest rates and the softening of the containerboard market (tissue will likely be business as usual). Technology improvements are coming just too fast to ignore, especially in the robotics, AI and industry 4.0 area. And yes, we have a newsletter for that, too, called Industree 4.0 (it is our deliberate intent to stay on top of all matters related to the pulp and paper industry).
So, now that it feels like I have given you two paragraphs of self-promotion on Paperitalo Publications, can we please get on with it, Jim? Sure.
What continues to amaze me are the stories of projects gone bad. Large, small, makes no difference, there are still for me, after nearly 53 years of watching projects from all sides, reports of disastrous projects. In this time period, experienced and learned people have brought forth courses, books and institutes to tackle the subject of project management, yet my side gig of being an expert witness in construction lawsuits continues to thrive.
These are the top five reasons I think capital construction projects fail:
Unrealistic budgets. The team may have started out to develop a realistic budget, but it came off the tracks in one or more of these ways:

Suppliers gave poor quotes, perhaps deliberately descoped, to win their portion of the project and the team did not properly dissect them and account for the omissions.

An overall poor and incomplete job of estimating.

Perceived pressure from the CEO or the board of directors for the budget to hit a certain target number (or the CEO pulled a number from their hindquarters and doesn't want to be embarrassed in front of the board when the real number comes in).

Poor scheduling. This happens through

Improper construction labor estimating and load planning.

Lack of investigation of logistics for arriving equipment and materials

Improper permitting planning or even knowledge of permitting requirements.

Improper cashflow planning.

I have actually seen projects stopped briefly due to cash flow issues.

Cash flow issues lead to demobilization, remobilization costs and schedule issues.

Improper checkout and startup.

Checkout and startup planning starts the day you start planning the project.

Checkout and startup require properly trained and experienced personnel.

Inadequate operator selection and training

Sometimes these issues are constrained by labor contract language. Start working on this before you start building the budget and schedule.

Note, if you haven't done it recently, training takes twice as long and costs twice as much as you budget. It is not an afterthought.

And the bonus...corruption. This comes in all shapes and sizes which I cover in the book, Pulp Rats.
We'll examine these issues over the rest of the month.
________
Other interesting stories: