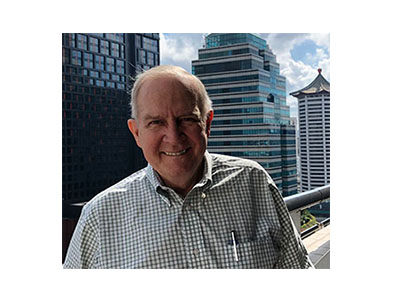 Email Jim at jim.thompson@ipulpmedia.com
You would be hard pressed to find a topic or concept more universally and shamelessly exploited as a marketing aid than environmentalism.
Positive vibes from environmentalism are used by nearly every marketer on earth to show alignment of their products and services with clean air, clean water and less landfill waste. It is a safe bet--who doesn't want clean air, clean water and less landfill waste?
Sadly, as an industry, we were a bit slow on the uptake. Nearly thirty years ago I started my consultancy practice with the idea that we needed a fusion of technology and good public relations practices to tell our story to the world. Met with lots of executives in the industry at the time. Lots of smiles and handshakes and the words, "don't call us, we'll call you." The thinking in the early '90's was more along the lines of "let 'em sue us."
By necessity, I moved on--I liked eating and sleeping with a roof over my head.
Slowly, the sleeping giant awakened and today the pulp and paper industry (and its suppliers) have become fully engaged in the environmental message. Ironically, my own career became dependent on it, too, in a surprising way. My consulting practice became largely dominated by my role as Lender's Technical Advisor (sometimes called "Banker's Engineer") on what is known in the United States as "Tax Exempt Solid Waste Exclusion" projects. Essentially, my clientele asked me to become an expert in this very special field and I did so--didn't have to ask me twice.
The upshot of this is that in the last 25 years, I have served in the aforementioned role in about a dozen and a half recycled fiber mill projects, likely more such projects than anyone else has handled. These projects are the most significant contributor to the high OCC recycling percentage.
There are certainly other ways industry can participate in a solid environmental message. For example, the chemical companies have made great strides in reformulating their products and adopting logistics practices that minimize in-transit and return container environmental risks.
In the last thirty years, environmental viewpoints have moved from "don't bother me with that" to "how can we assure our customer base we are doing all we can about our environmental footprint?"
Environmental elements in your marketing plan are no longer optional or a side story--they are central to your business now.
And, it follows that good environmental practices make your workplace and your customers' workplaces safer and healthier, too.
Be safe and we will talk next week.
________
Other interesting stories: