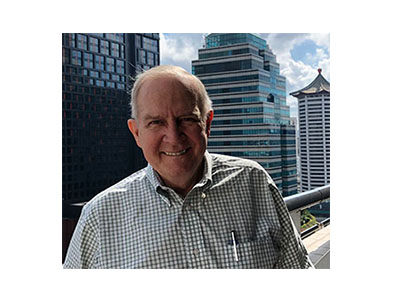 Email Jim at jim.thompson@ipulpmedia.com
The first energy crisis started within four months of my graduating from college. You might say I, and anyone younger than me, has spent their entire career energy centric. Yes, at times energy became relatively less expensive than at others, but it was always there.
In this first energy crisis, the fall of 1973, companies ran out and anointed "energy czars" within their technical ranks to run around, give internal speeches, consult with their own company's facilities and drag in outside "experts." In those days, there was something of a three-tier focus: (1) your own company, (2) your own country and finally, (3) the world. Based on projections of known reserves at the time, the world was going to run out of oil in eight years. Climate change concepts were in the far distant future, in fact, anyone prognosticating on long term climate patterns at the time thought we were going to soon enter another ice age and there were ideas floating around about how to keep the surface of the earth warm enough for us to live fairly normal lives in the soon-to-be frozen future.
So, pardon me when I chuckle at the popular view today. I am sure it will change.
But back to the topic at hand. It is always possible to save more energy. The most obvious way to save radical amounts of energy is to shut everything down. Not a good way to spin the invoice printer, however.
There is an approach called "pinch technology" that can be used to analyze where a facility is using energy and where a facility is wasting energy. I am not here to promote this or any other energy analysis scheme.
What I can suggest is that you do the theoretical exercise of shutting down your facility. Then build it back up by one stream or channel at a time. Look at every energy input and every energy loss. This is really simple arithmetic, almost but not quite rising to the level of accounting. Except in this case, you are accounting for Kcal or Btus (pick your measuring system). By doing this one stream or channel at a time, you can begin to understand your whole balance. Note: when I use stream or channel, I am attempting to be inclusive, not just concentrating on heating or cooling sources but also on electricity consumption and the conversion of electricity to consumption in other energy forms (heating, cooling, potential energy [cranes, elevators, conveyors, etc.] and any others you can think of in your domain.
The job is simple when broken into simple pieces, but there are many, many simple pieces. Go through the big energy consumers first to realize the most savings early.
In every case, ask the questions: Do we really need this? What happens if we shut it down?
Be watchful of computer systems especially when it comes to electrical systems. Today's computer systems can be silent energy hogs.
In even fairly small facilities, depending on the equipment load, this exercise can take several months. I am not trying to make a career out of this for anyone, but once you get your leadership team in tune with this way of thinking, all can be spending a bit of their time driving energy waste out of your cost structure.
Be safe and we will talk next week.
________
Other interesting stories: