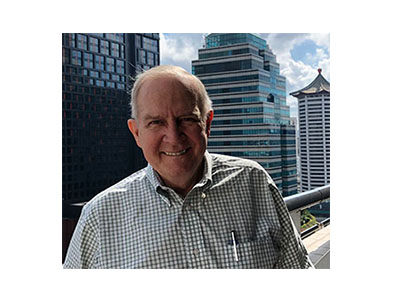 Email Jim at jim.thompson@ipulpmedia.com
By Jim Thompson interpreting for Fos the Rat
The Great Mother called the meeting to order after a short break.
"Who has a case for us?"
Dis came up the side aisle. There were a lot of rats at the meeting. They had been attracted by the thoughts of a trip to the Big Things capital city and to their building where the biggest rats of all congregated.
The Great Mother seemed to be in a benevolent mood, "And what is your story, my child?"
"In the mill where I work, there is this female Big Thing. I should say, 'there was.' She is in jail now."
"What did she do?"
"Well, she was the nicest person. Always said nice things about everyone, what they were wearing, how they looked that day, asked how their kids were and so forth."
"Again, what did she do?"
"I was getting to that...sorry. Her job was to gather the invoices for various things once a month and have her boss, her boss was Ms. Pattren, approve them."
"Ok..."
"A number of years ago, she told Ms. Pattren, and the processing department the following. 'Ms. Pattren is very, very busy. Why don't I just organize the invoices and have Ms. Pattren sign one approval slip on top of the stack, which I have neatly organized and placed together with a binder clip?'"
"Oldest trick in the book...let me guess..." remarked the Great Mother.
"Yes, well, everyone agreed with this idea. Big time saver. Except she always slipped an invoice for herself in the pile."
"Nice."
"Of course, she had first set up herself, under a fake name, as a vendor."
"Sure. So how much did she get?"
"Well, they never did quite figure it all out. As you can imagine, their accounting system was lacking some controls."
"Do you have an idea?"
"I heard the big things talking. They think it was about $10 million over a period of eight years."
The Great Mother said, "You know, the Big Things never learn."
________
Other interesting stories: