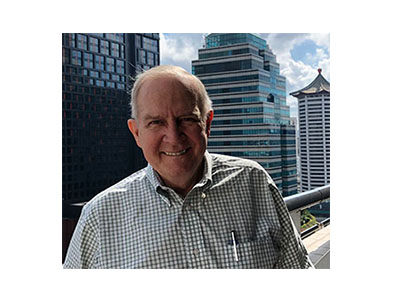 Email Jim at jim.thompson@ipulpmedia.com
Never heard of the Sunrise Movement? You should check them out--www.sunrisemovement.org. On 28 June 2021, they blocked all entrances to the White House to get attention. Some were promptly arrested. One might characterize the Sunrise Movement as Greenpeace on steroids.
Youth oriented, the Sunrise Movement has a multifaceted activism focusing on the environment and the Green New Deal.
On their website, they list twelve principles, which I have copied directly here:
We are a movement to stop climate change and create millions of good-paying jobs in the process.

We grow our power through talking to our communities.

We are people from all paths of life.

We are nonviolent in word and deed.

We tell our stories and we honor each other's stories.

We ask for help and we give what we can.

We take initiative.

We embrace experimentation and we learn together.

We take care of ourselves, each other, and our shared home.

We unite with other movements for change.

We fight for the liberation of all people.

We shine bright.
If your environmental and public relations people have thought that the state-of-the-art is to engage in dialogue with Greenpeace and the National Resources Defense Council, they are woefully out of date. Greenpeace is nearly fifty years old. The NRDC dates their founding to 1970.
Such organizations, and new ones, like Sunrise, have passionate members and a missionary like zeal for their causes. In the last fifty years, these movement have not diminished, they have grown, and, as you can see from Sunrise's twelve principles, they have expanded their scope to areas far beyond your effluent pipes and stacks.
In 1988, while working in Jaakko Pöyry's Helsinki offices, I was walking down the hall one day when Jaakko Pöyry himself came walking toward me from the other direction. He said, "Jim, come here, I want to show you something." We went into the empty auditorium, and he put a video tape on the player. It was a news report from Australia, covering large protests on Tasmania concerning a proposed pulp mill to be built there. We were both dumbfounded--we had never seen anything like this before.
Well, that was a generation ago and, as you know, environmentalism, both reasoned and radicalized, has done nothing but grow since then.
You are behind the times, even if you have just read this column. Your business depends on you being in tune with the nuances of the environmental movement. Read Sunrise's twelve principles again. You will have to deal with them.
Environmental demonstrations can get out of hand and dangerous. Plan for them on your property as you would for any other potentially hazardous condition.
Be safe and we will talk next week.
________
Other interesting stories: