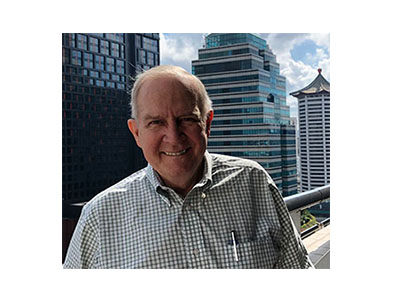 Email Jim at jim.thompson@ipulpmedia.com
The second step in Quality is a solid standard of product performance. If you are in the tissue and towel business, these are likely internal standards. If you are in the containerboard or other paper products businesses, these are likely recognized industry standards.
You don't know what quality is if you can't define it.
We treat tissue and towel different than other products because in many cases, the tissue manufacturer directly produces and brands the product for the customer. The customer knows what they want by brand name (softness, absorbency, strength, economy). Bleached and unbleached come into the equation, too.
When it comes to the other grades, most often there are industry wide standards that are recognized, and to which one is expected to perform.
Having your standards in hand is one issue. Correctly and consistently measuring them on a semi or fully automatic real time basis is another. Much of the guess work has been taken out of the measurement and recording of results with modern automated standards testing equipment, with automatic advancement of the samples through the laboratory line.
These automated lines are still in condition-controlled rooms. I expect the next advancement will be to put the air condition/control systems with the body of the automated line and put the whole thing in a rugged cabinet that can be placed on the operating floor. The condition-controlled rooms are a relic from that past as far as operating mills are concerned.
The next step after that? Robotic sample gathering, taking the samples directly to the rugged instrument cabinet holding the testing equipment.
When I started in the industry, we needed the condition-controlled room because we were manually running sample tests from station to station. There were lots of errors. After a while, you could tell your overall quality and reject rate just by knowing who was in the lab for that shift. Lots of human factor error in testing in those days.
Quality testing against known standards will be more accurate when we get all the humans out of the equation.
For safety this week, robotic sample gathering will eliminate one more place where serious injuries can occur.
Be safe and we will talk next week.
________
Other interesting stories: