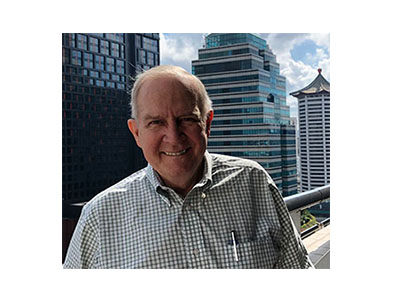 Email Jim at jim.thompson@ipulpmedia.com
Much of the mismanagement of capital projects could be eliminated, from my experience, if companies adopted the discipline of quasi-public funding project monitoring. These are projects which are not financed through balance sheets but by issuance of tax-exempt or taxable project specific debt. In the last thirty years, I have had experience as the Technical Advisor on 22 such projects (in pulp, paper, energy, steel, medium density fiberboard and cement) with an installed capital base of billions. I have seen a few things.
Let me explain a bit about this financing first. In these cases, an outside third party or parties commits to funding the project with no recourse for remedying default except the project's assets. Back when I started, this sort of funding was relatively new and the lenders were a bit casual about the pending project in which they were asked to participate. In other words, they believed the stories a given project's sponsors might tell about how proven the technology to be employed was, how smoothly construction would go, and the profit potential once the project was completed. Fortunately, I was not significantly involved in any of the disasters that occurred, but I have been called in to attempt to fix some others (some were simply beyond repair).
But lenders learned. Today, they scrutinize the capital budgets and all other aspects of a given project before making any commitments. I see it this way. The proper examination of a potential project is in the following order.
What is the nature of the markets to be served? Growing, shrinking? Are adequate profit margins available given the projected products to be made?

What are the raw materials needed, including energy? Is there an adequate supply of raw materials and energy at decent prices for the life of the project's installed assets?

Finally, what are the assets (including the human assets) that will be placed between items 1 and 2?
This is just the start. If these questions can not be answered with a reasonable assurance that the answers are correct and acceptable, there is not even a project to discuss further.
However, assuming your project passes these hurdles, we finally get to capital project management. Here, we watch the budgets, expenditures, and progress on a monthly basis. We sample audit the expenditures as we go along. There is a monthly written report. When completed, there is a sign off protocol to assure that what the managers promised to do was indeed done.
In other words, the project is taken seriously, even before it "starts." Starts is in quotation to emphasize that a project starts, not when funded but when conceived. Most project disasters were poorly conceived, casually budgeted and sloppily managed. I have yet to see one where discipline, starting at conception, would not have prevented a disaster. This also means some of the disasters that have been executed, should have been "executed" and buried at the point of conception.
A capital project ruthlessly separates excellent projects from fantasy.
For safety this week, note that poorly executed projects almost always have the worst safety records.
Be safe and we will talk next week.
________
Other interesting stories: