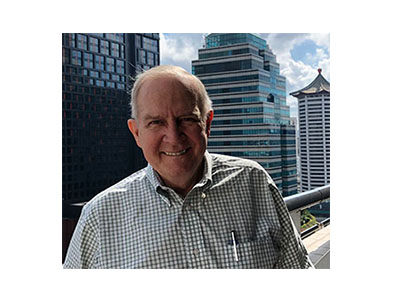 Email Jim at jthompson@ipulpmedia.com
An age-old problem in the recycled fiber business has been the lack of transparency in the pricing of recycled fiber. At least in the grade OCC (Old Corrugated Containers) there may be a glimmer of hope.
The problem with the recycled fiber business is that it depends on trained telephone questioners calling up buyers and sellers and asking them what is going on. Of course, this leads to distortions (sellers say prices are high, buyers say prices are low: sellers say inventory is tight, buyers say inventory is loose). Although it is a large market, it is not as large as, say, soybeans or wheat, and no trading market has ever been willing to sponsor a "pit" for it. Open buying and selling in the "pit" style would provide a transparent market.
But what if we looked at it a different way? Nearly all OCC has a unique UPC code which was identified on the box when it was filled with goods originally. That box travels from a manufacturer to a store, fulfillment center or a home. It is unique, it has its own name. So what if we make that UPC code do double duty? It identifies the contents but what if we think of it as identifying the box itself? Then from the box plant until it is emptied, we know everything about that box--how much fiber it contains, how much it weighs and so forth. If we continue to track it (and we are already doing a pretty good job, this just takes a few more sensors) we can continue to track it through the baler behind the grocery store, into the bale, and follow its path to a bale warehouse or to the recycling yard of a paper mill.
Let's stop losing track of it as soon as it is emptied (as we do now).
There is absolutely nothing new about any component in this system. Sensors, internet links and software gives us a system that knows where every box is in the system and its current status: in the box plant, in its original use containing goods, being baled, in a bale, on its way to a warehouse or paper mill.
We will know where every box is in the circular economy. We will know the true inventory of OCC and where it is located.
This system will reduce the unknowns, improve general inventory knowledge and improve the transparency of the business. Knowledge is power: it will take sloppiness out of the pricing system. Computing power is certainly available today to do this. It is an Industry 4.0 opportunity.
Reprinted from Industree 4.0 ®
Jim Thompson is founder and CEO of Paperitalo Publications, LLC, which publishes Industree 4.0®