IT Tech Packaging, Inc. launches new tissue paper production line
December 20, 2018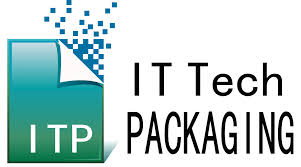 CHINA (News release) -- IT Tech Packaging, Inc. announced the commercial launch of tissue paper production, following the completion of construction and equipment installation, the receipt of proper approvals, including wastewater discharge permit, from local authorities, and the success of trial production of its first tissue paper production line (the "PM8 ").
The PM8 Production Line is located at Wei County Industrial Park in Hebei Province, China, with annual production capacity of 15,000 tonnes. The Company also plans to start the construction of another tissue paper production line ("PM9") with annual production capacity of additional 15,000 tonnes in the next several months.
"As we are continuing to seek ways to grow our business, we believe the tissue paper market represents significant opportunities for us with its strong growth prospects. We expect the PM8 production line, combined with our existing tissue paper packaging capability, to offer another leg of growth for the Company in coming quarters," said Zhenyong Liu, Chairman and CEO of IT Tech Packaging.
Founded in 1996, IT Tech Packaging, Inc. ("ITP") is a leading manufacturer and distributor of diversified paper products in North China.
Printer-friendly format