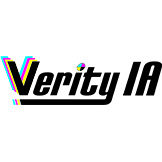 Verity IA Software, Inc.
In 1998 Verity IA had developed a system that would replace human assessment of paper "cleanliness" with the more consistent results using a PC, scanner and proprietary software. Our initial focus was on "white paper" producers. As we worked with more and more mills, we found a need for detecting anomalies in other substrates, such as virgin linerboard. Recycled liner had special concerns--it was subject to white specks as well as dark specks, So Verity IA Light & Dark dirt count software now reports on specks lighter or darker than the substrate, in a single scan. This is also true for our newest product, Light & Dark StripScan.
The StripScan system uses a commercial engineering-grade continuous feed scanner to measure every pixel of a machine-width reel strip and count and classify the specks in up to 3 categories of examination. A 300-inch strip is non-destructively scanned in under 2 minutes, and the detailed data report is available 3 minutes later. This system truly automates the gathering of speck data and insures consistent speck evaluation from reel to reel.
In addition to speck counting, Verity IA maintains a library of software used to analyze paper and board surface variabilities. Our surface roughness analysis has been shown in academic studies to correlate with previously used mechanical methods. The clear advantage to the Verity IA analyses is that our tests can measure a large area, such as an 8.5" x 11" sheet of paper, and return results in seconds. Existing roughness test methods are confined to small areas and are much slower. Surface roughness tests are useful in testing gypsum paper facing, in examining coated surfaces, or in examining liner board surfaces prior to printing.
Verity IA also qualifies print mottle in offset, inkjet, laser, and other forms of print imaging. Verity IA has a test specifically for inkjet analysis which includes bleed analysis.
Verity IA technology shows up as an element in specialized test systems produced by other companies focused on particular visual qualities that can be quantified using the Verity IA approach. We maintain a software development staff to support our existing products and respond to upgrades, enhance test function automation, and develop solutions to special requests.
Verity IA can deliver its systems with on-site training for test configuration customization and test system routine. Verity IA will customize the testing profiles for any customer's specific products and testing situation. Learn more at: https://verityia.com/